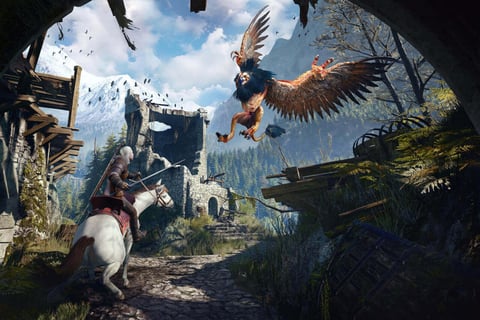 The Witcher 4, or at least a new Witcher, may have been leaked by an investor during an Emergency Conference Call regarding Cyberpunk 2077's catastrophic launch. Whilst unconfirmed, it seems that a new Witcher may be in early development behind-the-scenes over at CD Projekt Red.
In a question about staff allocation for production across CD Projekt Red (CDPR), an investor alluded to staff currently being utilized in early pre-production for a new 'Witcher 4'. Whilst CDPR did not respond specifically to the Witcher franchise, there were allusions to 'future projects' in the works.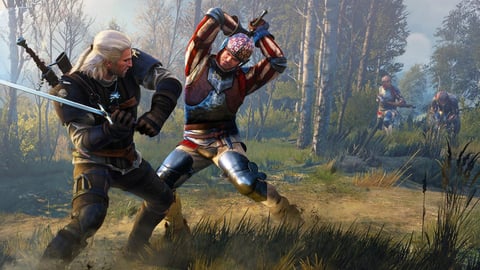 The Polish game developer has been under fire this week after what many are calling an explosive launch for Cyberpunk 2077 – and not explosive in a good way! The game is, well, unfinished... and clearly broken on the PS4 and Xbox One, despite getting relatively positive reception on PC.
On December 14, CDPR called an emergency telephone conference with Investors, where Adam Kiciński, Chairman of the Management Board, amongst other members of the team, answered Investors' questions. It revealed a lot about Cyberpunk 2077, but right now we are focused on one thing: A NEW F**KING WITCHER!?!
We understand that you might not want to listen through an hour-long conference with investors, it is pretty boring! But what was revealed about 20-minutes in was certainly NOT boring... One investor suggested in a question that The Witcher 4 may be in pre-production behind the scenes at CDPR.
"Can you also talk about how you're deploying your staff now? How are you splitting what they're working on? How many people are still working on Cyberpunk? How many on the mobile [game]? How many people on the next Witcher game? … Does this push back things like The Witcher 4?"
Whilst this is hardly a reveal, and there has been no official announcement, the suggestion by an investor that there are staff working on a future Witcher title is an exciting proposition. Any fan of CDPR's pre-Cyberpunk 2077 trilogy will know how big a deal this is, and were certainly shocked and excited to hear it alluded to by an investor!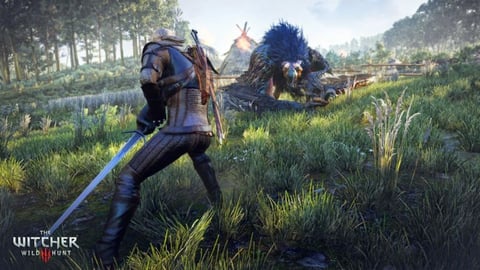 Unsurprisingly, Adam Kiciński did not directly address The Witcher in his response to the question, but mentioned 'future projects' that could certainly suggest something like a new Witcher!
"The Cyberpunk teams were scheduled to continue working on patches – this will probably take some more time, but of course we are branching and working on future projects as well. We're also scheduling holidays; people are tired and – regardless of the situation and regardless of patches, we will not simply continue working as before; our people need to rest a bit."
But, for now, we just hope that those hard-at-work fixing up Cyberpunk 2077 will be able to get a bit of a Christmas break. We all love games, and have been enjoying our time in Cyberpunk greatly, despite its issues – but games are made by people, and they deserve a rest after such an intense year and development process!
Keep in mind that this is all conjecture. The thing is that if an investor is questioning the distribution of workers, and citing The Witcher, is certainly suggesting that something's a-foot! We will keep you up-to-date on any future revelations as soon as we hear anything - for now, stay safe, play games, and get hyped!
READ MORE:
For more gaming and esports news, stick to EarlyGame. Do you think there's a new Witcher in the works? Share your theories on our our Twitter and Facebook, and check out our YouTube channel!