CD Projekt RED, the developers behind The Witcher, recently shared some job-ads online. Harmless, right? Wrong. Now we know a lot more about what to expect from the upcoming multiplayer game set in The Witcher's universe.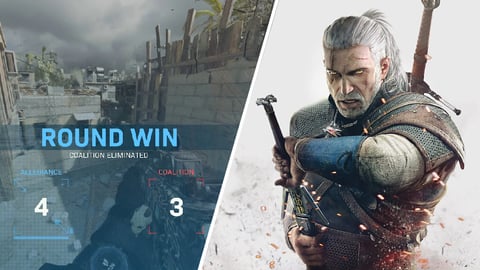 Cyberpunk might be a running joke these days, but let's not forget that CDPR still has The Witcher in their back pocket. And that's a franchise people love (hence why The Witcher 3 was recently updated to next-gen). It's no wonder, therefore, that the devs will continue building on this success.
CDPR told us about all of their exciting plans for The Witcher a few months back, and one of the ideas they mentioned was a multiplayer game. At the time we knew basically nothing about The Witcher's multiplayer project, but thanks to some revealing new job-ads posted by the company, we can now give you a better picture.
The Witcher's Multiplayer Game Sounds Like A Fantasy Version Of The Division
Five new job ads were recently posted by CD Projekt RED's Boston office, and all the job descriptions reference The Witcher's multiplayer game. When you piece all of these ads together they seem to be describing a game like The Division or Destiny; there's a big PvE focus, there are different classes to choose from, and various enemy types including even bosses.
It's certainly not going to be a straight-up PvP game. One of the job descriptions asks for proficiency in "branching and non-linear storytelling", so we're guessing that an action MMO probably best describes the game in its current form. Although, this all still speculation of course. But if they're no longer being secretive about the game, we expect to have more details for you soon.
What do you think about a multiplayer game set in The Witcher universe? Worth developing? Or would you prefer them to continue focusing on single-player experiences? Oh, and if you still need to get a copy of the most recent game to enjoy the next-gen upgrade, here's a link to buy The Witcher 3.
The Witcher Multiplayer isn't the only exciting game in development right now: