Here's everything revealed at the Xbox Developer_Direct showcase The show was hosted on January 25 and gave us a good chunk of gameplay from Redfall, Forza, Minecraft Legends and Elder Scrolls Online.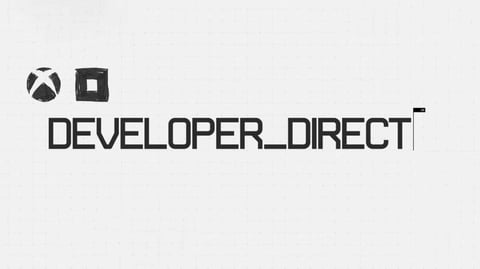 On January 25, we got Microsoft's latest showcase with the Xbox & Bethesda Developer_Direct. A number of games coming to Game Pass, PC, and Xbox were shown, including Redfall and Forza Motorsport. In this article, we will summarize what was shown at the event.
The Xbox & Bethesda Developer_Direct Showcase
Rather than packing 100 games into half an hour, the Developer_Direct showcase was more of an in-depth drilldown on four games: Redfall, Forza Motorsport, Minecraft Legends and The Elder Scrolls Online. We got some news from the devs and a gameplay showcase for each.
Redfall
Probably most exciting of all was new Redfall gameplay, which is a co-op shooter coming in May. They showed us how the world works, and then we got to see one of the game's stealth missions. It was cool, very non-linear.

Here is the Redfall part of the showcase:
Redfall is getting harder and harder to define, but not necessarily in a bad way. It's like if a kid inherited billions of dollars and asked a studio to make a game with everything they wanted: an open-world, customizable heroes, co-op gameplay, RPG elements, FPS elements, stealth options, and tons of crazy guns. It does kind of work though.
Redfall will be released on May 2.
Forza Motorsport
The Forza team focused less on showing us specifics from the game and more about technological upgrades they've made, like their engine's new ability to realistically replicate wear and tear over the course of a race. They did reveal a few more details about the next Forza Motorsports however, including the fact that the game will launch with over 500 cars.
This was the Forza Motorsport section:
The detail is admittedly pretty astonishing in these games.
Minecraft Legends
We got to see more from the new Minecraft game, Minecraft Legends. It's much closer to a normal game than Minecraft, with a campaign and a PvP mode, and it looks like it has potential to be massive.
This was the Minecraft Legends section:

In the showcase they focused on the PvP mode. In this mode, players will share resources and armies with their team, working together against an opposing team and neutral AI. You start by building your base, complete with defensive towers and such, and then you go and raid the enemy.
Minecraft Legends will be released on April 18, 2023.
The Elder Scrolls Online
For Elder Scrolls Online we got an inside look at the new Necrom expansion coming June 2023. This expansion brings a new magic class to the game called the Arcanist, as well as a whole new psychedelic location.

Here is the Elder Scrolls part of the showcase:
The Necrom Chapter will be released on June 5 for PC and June 20 for Xbox.

Hi-Fi Rush (Surprise Announcement)
We also got a surprise reveal for a game called Hi-Fi Rush. It's a wacky, musical, 3D action game with a comic book look. It does seem quite fun, but it obviously wasn't the main attraction when they were also presenting a new Minecraft game and the latest Forza.
Hi-Fi Rush is available now.
And that was your overview of the Xbox & Bethesda Developer_Direct showcase. Starfield is set to get its own showcase in the near future, and we hope to see more from the rest of Xbox's 2023 releases at another upcoming event.
These Xbox-exclusives are among some of the most exciting games coming out this year: