We're here to let you know which Games are coming to Game Pass in November 2021. What can we get excited about in November?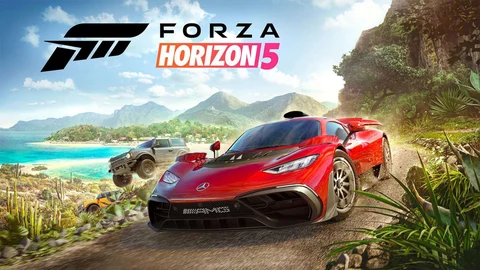 Xbox Game Pass is possibly the best deal in gaming each and every month, as Microsoft adds and removes titles from its premium service. The thing about the free Xbox Game Pass titles that come each month is that for a Netflix-style subscription, you can get your grubby mitts on some top-quality video games for very little.

Let's get started with the free games coming to Xbox Game Pass in November, 2021...
What Games Will Be Free on Xbox Game Pass in November?
Football Manager 2022
Football Manager 2022 is set to come to Game Pass for PC, Console and Cloud on November 9. Isn't that just insanely hype? Well, maybe it is if you're a Football nerd. If you're not then you'll be pretty disinterested. Let's be real, though, it's great to see so many new releases coming to Game Pass. It's a real testament to its quality!
Forza Horizon 5
The latest instalment in the Forza Horizon series, Forza Horizon 5, is launching onto Game Pass for Console, PC, and the Cloud on November 9. Yes, that's right, on the same day as Football Manager 2022, you can play Forza Horizon 5 on Game Pass. This glorious-looking open-world car extravaganza looks to take the world by storm, and we honestly can't wait to see what it has to offer this time around. Forza Horizon 5? More like Forza Horizon high-5! Okay, that was bad.
The Elder Scrolls V: Skyrim Anniversary Edition

Skyrim is finally coming to Game Pass for Console, PC and the Cloud on November 11. Isn't it just bizarre to think that Skyrim is already a decade old? Seriously, this game originally came out in 2011, and has continued to be re-released on two subsequent platform generations. Now it's coming to Game Pass with its Anniversary Edition, but to be honest, that's not big news. In fact, Skyrim was already on Game Pass... so it's hardly news at all!
More Game Pass titles will be announced later in October and in early November, so don't worry if this seems like very little. If you want to check out the Game Pass titles for October, click here.
What's Being Removed from Xbox Game Pass in November?
We are yet to be told which games are being removed from Xbox Game Pass in November, 2021. We will update this article as that information gets announced. There will be a list here before long, and if you check back regularly, you'll be all up-to-date. Game removals generally get announced a few days before they are taken down, so fear not! We're here to help.
Read More:
Welcome to EarlyGame, your one-stop-shop for everything Esports and Gaming. Check out MyEarlyGame for an exclusive and customizable experience, and to become part of the EarlyGame family. Get engaged on Twitter and Facebook.