An emulator, which will launch hundreds of exclusives games released for the 6th and 7th generation of Nintendo consoles will appear on Steam.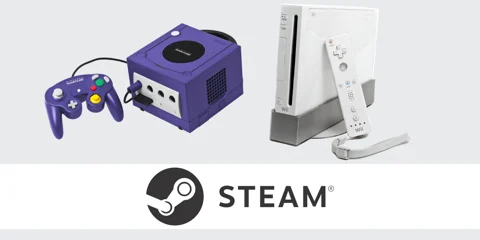 The development team behind the Dolphin emulator, a GameCube and Wii emulator, has shared a surprising piece of information with us. Dolphin Emulator is coming to Steam in the Q2 of 2023. A bit random, but definitely a nice surprise.
Dolphin Emulator Coming To Steam
The first development version of the emulation program already appeared on the market in 2003, but left a lot to be desired in terms of performance. Select games not only ran very slowly (there are claims that the record holder in terms of bad framerate did not exceed 5 FPS), but were also filled with graphical errors.
The real breakthrough came in 2007, when support for the Wii console was added. Two years later, Dolphin was already able to emulate most GameCube and Wii games. Currently, the developers are constantly focusing on improving the program's performance and compatibility with classic titles.
So far, the efficiency of Dolphin emulation is so flawless that it deserves its official release on Steam in the Q2 of 2023. The developers have announced some major improvements, as the new emulator will even include support for 4K displays, modern controllers, netplay and also the program will be fully open source.
Available Games
Right after this date, using the Steam platform you will be able to play titles like:
Aquaman: Battle for Atlantis
Avatar: The Last Airbender
Call of Duty 2: Big Red One
Epic Mickey
Harry Potter and the Prisoner of Azkaban
Hot Wheels: Beat That!
Lego Batman: The Videogame
NASCAR 2011: The Game
NBA Street
Need for Speed: Underground
Pac-Man
Pokémon XD: Gale of Darkness
Resident Evil 4
Sonic and the Secret Rings
The Legend of Zelda: Twilight Princess
And many more... You can find the full list here. We must admit that such a list is really a blast from the past.
Remember that to play you must own the original version of the game... at least legally.
Have fun!
This article contains affiliate links which are marked with [shopping symbol]. These links can provide a small commission for us under certain conditions. This never affects the products price for you.