Get yourself the Master Sword with our little guide on its location in Zelda: Tears of the Kingdom!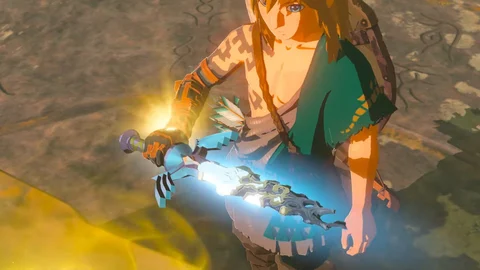 What would a Link be without his trusty Master Sword? In almost every Zelda game this sword has been by your side and the same should be true in Tears of the Kingdom. Sadly, you lose it at the beginning of the game, but don't worry! Here is, where you can find your Master Sword and what you need to get it.
Before we dive in, a quick warning. My explanation and helpful tips do have spoilers for the game, though nothing story related. If you only want a little nudge for its location, then I recommend doing the Geoglyph main quest.
The Location Of The Master Sword In Zelda: Tears Of The Kingdom
So where is the Master Sword? It is somewhere you might not expect. In Hyrule there are 4 large dragons flying through the sky and one of them, the Light Dragon, has the Master Sword impaled in its skull. If you want, you can get the sword almost right at the start of the game.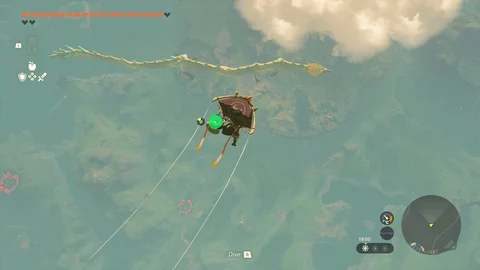 To get the Master Sword, you need to find the Light Dragon and pull the sword out of its skull. Important to know is that you will need two full Stamina wheels. No food or elixirs will help you here, so you need to do some shrines first.
The bigger issue is the Light Dragon. It roams far above Hyrule in a circular route and can only be reached by either gliding from one of the Sky Islands or building a Zonai device. But even this may not be enough. The only way for the dragon to drop a bit is to collect all Geoglyphs or get a main quest revealing the location of the Master Sword. One of those is available organically through the story, or you can go to the Deku Tree in the Deku Woods.
If you want a cool looking glider, while getting your Master Sword, try the new Link (Tears of the Kingdom) amiibo out!
Now you know, how you can get the Master Sword in Tears of the Kingdom. Armed with it, you can continue your travels through Hyrule and smite your enemies in typical Zelda style.
Here's a quick guide, on how to heal Gloom for your travels through the Depths:
This article contains affiliate links which are marked with [shopping symbol]. These links can provide a small commission for us under certain conditions. This never affects the products price for you.