After a successful beta weekend on PC, The Finals is on the minds of many PlayStation and Xbox players. When can fans expect the new FPS to arrive on consoles?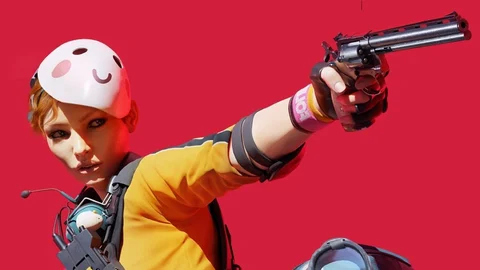 The Finals officially launched into a closed beta period on March 7, 2023. It is currently only available to those who request access to play through Steam or those who receive a beta code. However, this beta code is still only good on Steam, as The Finals is currently playable on PC alone.
The game is a new take on the FPS genre, featuring destructible environments, action-packed gameplay, a Ranked mode at launch, and a free-to-play model. With how much attention this new first-person shooter has garnered, many players on PlayStation and Xbox are beginning to wonder when they can play The Finals too.
The Finals Release Date On PlayStation & Xbox
Unfortunately for any The Finals fans on console, the developers at Embark Studios currently have no confirmed release for any console port at this time. However, we do know that a PlayStation 5 and Xbox Series X|S port are in development.
The developers have stated that the PS5 and Xbox Series X|S versions will arrive with The Finals upon its full launch. As of right now, The Finals just released into its beta phase, so there is no telling just how long players will have to wait before the full game releases.
On The Finals' Steam page, all that we can see is that the full game is "Coming Soon," giving us no further indication for a release date. Whenever that date does come around, though, PS5 and Xbox Series X|S fans can likely expect their version to be roughly the same as what is available on PC right now. There will also presumably be additional content that has yet to be revealed.
PC fans have until March 21 to enjoy The Finals beta. After that, we will have to wait and see what Embark Studios' timeline is in regard to the full launch.