After five months and just a couple of stage appearances, another talented rookie from NA announced he'll leave the LoL competitive scene for good. How many setbacks can NA still take in the near future?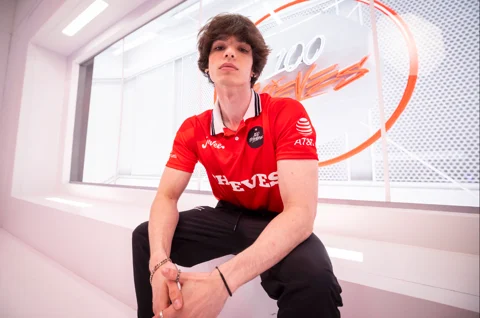 For many years now, the competitive LoL scene in NA has been everyone's favorite meme and makes its comeback each and every time an NA team gets destroyed live on stage.
To be fair, NA has a lot of talented competitive players and rookies on their servers. There were even a couple of occasions in which North American teams could prove themselves on stage, showing off their skills to the world.
The recent changes and events on the 100 Thieves roster however do not speak for a positive trend regarding NA's future.
Tenacity Warns Young NA Talents
Former 100 Thieves rookie and later toplaner Milan "Tenacity" Oleksij announced his withdrawal from the LoL pro play scene on May 13. The 20-year-old explained in an interview with Travis Gafford, that he sees himself more in the content creator department at 100 Thieves rather than on stage.
He additionally admits that there are definitely several young and talented rookies playing on NA teams at the moment. However, he has some advice for all of them:
"I've been telling players and […] all the young talents to just like literally book a boot camp to f***ing Europe and try to get into ERL"
He further claims that there is a way higher chance to be successful in EU than to be a professional player in North America. Since the EU region's pathway regarding pro play is viewed as one of the best in the world, it is more likely to get noticed and invited to some of the greatest organizations the game has to offer.
This is a pretty sad thing to hear from one of the best NA academy players after just one split in the 100 Thieves main roster. NA's competitive future seems to look quite grim, especially, if a lot of said young players take his advice to heart and make the move to the European regions. What will be left of the North American pro scene?
In 100 Thieves' future, however, we will see their former toplaner "Ssumday" back on stage, which is something a lot of fans are greatly appreciating, since he has a lot of potential and is an overall excellent player.
Tenacity's Future Plans
For Tenacity himself is pretty clear, that his personal future is way more drawn to content creation than to play on stage professionally. He claims to be really thankful for the opportunity 100 Thieves has given to him and definitely found a family within this organization.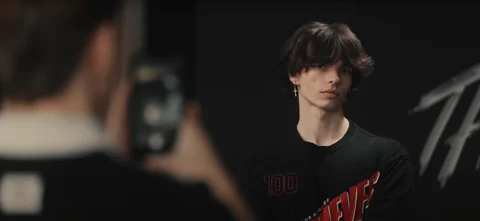 This is why Tenacity still wants to be part of this org in the future as a content creator on Twitch.
He excitedly talks about his plans to go to Korea pretty soon to climb the solo queue ladder and meet up with other known LoL content creators. In addition, he seems to be pretty interested in co-streaming competitive LoL events if Riot allows him to do so. Even YouTube Shorts and TikTok is something he feels very drawn to and can't wait to get into that as well.
Even on the financial side, content creation, Oleksij states, is the much more stable option than playing professionally for him.
So even if Tenacity is stepping away from being a professional player, he certainly has his plans made up, and we will see even more content of and from him as time goes on. This should be a great relief to many of his fans, since he is a really well liked player in general, not just because of his skill on the rift.
Hopefully he can do all the exciting stuff he is thinking about right now and, in the very end, make his dreams come true.
This article contains affiliate links which are marked with [shopping symbol]. These links can provide a small commission for us under certain conditions. This never affects the products price for you.