Usually, a new champion generates a lot of hype through new lore, sometimes even with an event. While Naafiri has been involved in the Soul Fighter event, it seems like she has gotten the short end of the stick. Her own lore has been underwhelming, as community feedback reveals. This makes fans worried about upcoming champion releases and relaunches.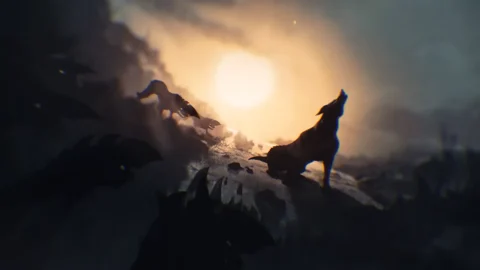 Generally, League of Legends champions come with a high level of hype – and an even higher ban rate – which is usually underlined by many new lore pieces. A new entity in the universe brings an influx of new stories, and most of the times we learn a lot about new and existing protagonists in Runeterra. Naafiri's release, however, is not one of those times.
While Naafiri has seen her fair share of exposure as part of the Soul Fighters event, she does not get a lot of the spotlight on her own. In fact, her entire lore only involves stories we already knew existed and – for the first time for a new champion since Camille's release in 2016 – she did not even get a color story.
This Character Is Deeper Tied Into League Of Legends Lore – While Not Even Being A Champion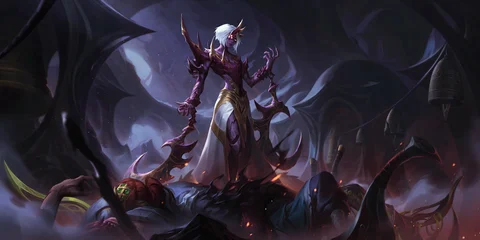 In comparison to other champions, Naafiri's lore seems underwhelming at best. She is not only lacking behind Seraphine – who got her own social media profiles – and Viego – who shares a book with the other champions connected to the Ruination – but also behind various others, who were at least treated to new regions or stories.
Yes, the book about Viego is a thing. You can get it here!
To add insult to injury, Naafiri does not even get the level of lore exposure in League of Legends that Xolaani gets – and Xolaani is not even a champion in the game! Instead, Xolaani has only been released in Legends of Runeterra and is only connected to LoL through her lore, serving as Aatrox' nemesis.
This makes players worried that upcoming champion Briar might suffer from the same fate, as may Skarner in his upcoming rework. If anything, Naafiri's release is something to learn from for the lore design team at Riot Games, and we certainly hope they step up their game – especially for our scorpion friend, who has been neglected for so long.
Xolaani:
- A Story by Graham McNeill
- An cards expansion related to a story arc with her as an antagonist
- A skins theme What If (Corrupted) related to her

Naafiri:
- A cinematic
- A bio that does not says anything new
- First new champion without color story since Camille pic.twitter.com/6un6w4kPuh

— Jumaralo Hex (@JumaraloHexCore) July 21, 2023
This article contains affiliate links which are marked with [shopping symbol]. These links can provide a small commission for us under certain conditions. This never affects the products price for you.