It's time to check out everything we know about the upcoming League of Legends champions in our champions roadmap. This time we're going to look at everything we know for the first few months of 2023 and the LoL season!
2022 is over and it's time to check out what is in store for us in 2023. What champions will we be receiving and what updates does Riot have planned for us?
The champion roadmap gives us insights into what Riot has planned for the Rift in the coming months. This time around we're getting a CGU, ASU and two new champions that we are aware of. So let's check out everything Riot has revealed thus far.
Who is the Next League of Legends Champion?
Riot Reveals Milio - Male Ixtal Enchanter
The next League of Legends champion to be released is going to be none other than a new support champion. During the LoL Season 13 livestream it was revealed that Milio would be a young child.
This champion will be using fire to heal his allies with Riot also calling him the 'fire healer'. So maybe a friend for Annie and Nunu to play with on the Rift, right? We also know that this champion will come from Ixtal, a region that has been almost forgotten by Riot since the release of Qiyana.

When Will the Next Champion Be Released?
This new champion will release early in 2023. There are two more champion releases before him though with Ahri's ASU, as well as Aurelion Sol's CGU just a bit ahead of him. But it seems like Ahri's ASU might drop with the second patch of the 2023 season, and ASol following shortly after so we could see this cute support sooner than we might think.
We are getting some major updates in the coming months, with multiple Mid-Scope Updates and much more:
Aurelion Sol CGU Release in 2023
Aurelion Sol and his CGU will be released in early 2023. Riot already showed off some interesting new abilities that this late game battle mage will receive. He is going to be a mobile mage and still be able to fly, but at least it is fixed and he will fly in various directions now instead of just straight ahead.
Unfortunately, his CGU got pushed back once, but according to the Aurelion Sol's main discord, where Rob "Riot KingCobra" Rosa stated that the CGU will drop very early in 2023.
If you're interesting in his new abilities make sure to check out our article on the Aurelion Sol CGU.
Naafiri - Darkin Assassin Coming in 2023
Riot has been getting complaints that players want more Darkin champions in the game. This goes to show that more and more lore is important to a player's interest in a champion. Reav3 explained in the Champion Roadmap of August 2022 that they would be releasing a new Darkin champion.
This champion is going to be a mid lane assassin that should be straightforward for players and won't have too much annoying text, at least according to Riot Lexical who went over some new information on the upcoming Darkin champion.
She is a huntress, who after awakening wants to track down her Darkin brethren. She seems to also have multiple bodies with Riot Lexical stating:
Her newfound body... or bodies... seem like a criet twist of fate at first, but they prove useful for locating her fellow Darkin and as a source of wisdom.
The final line 'it's always better to hunt in a pack' once again strengthens the theory that this champion will be a wolf or dog champion, thus making her the next creature champion Riot is releasing.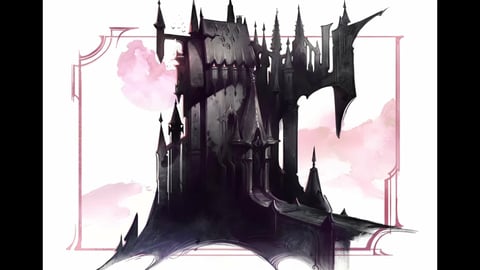 New Jungler and Artistic Midlaner Revealed in Champion Roadmap January 2023
While not much was revealed regarding the new champions after Naafiri, we know that Riot is working on a new jungler, as well as a new mid laner. Since Naafiri will be an assassin, this mid laner will likely be a mage, since Riot usually releases a melee mid champion, as well as a mage.
When will the Skarner Rework Go Live?
Skarner was voted to be the next champion to receive a VGU by the League of Legends community. Riot has been busy perfecting the Udyr rework which went live earlier in 2022 and therefore have not revealed much of what Skarner could be like come 2023.
It has been revealed that we won't be getting a lot more VGU's for champions so we expect Skarner to be the only one to receive a visual and gameplay update in 2023. We will have to stay patient to find out more about this unique jungle champion.
This article contains affiliate links which are marked with [shopping symbol]. These links can provide a small commission for us under certain conditions. This never affects the products price for you.