The 2022 LCS season format will change once again. A new NA server exclusively for high-skilled players is also in the making.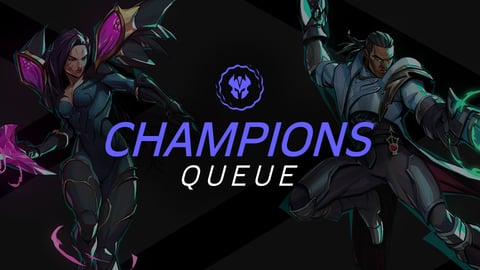 At the beginning of the 2021 season, the LCS decided to change its format. Gone was the spring and summer split, but after one trial year, the schedule will be shuffled around once more. Not only that, but there is going to be another Server added to NA as well.
What changes are coming to North American League of Legends? That's what we're going to check out today.
LCS 2022 Format Change
The 2022 LCS season will once again be split into a summer and spring split. The 2021 attempt at one full season didn't seem to work this year – only one NA team made it out of groups this year after an internal implosion of FunPlus Phoenix.
Therefore, the LCS is going to change it up once again and retain the original spring and summer splits. Each split will be 8-weeks long.
The LCS Spring and Summer Splits will consist of eight-week double round robins, with five games played on Saturday and Sunday. Two weeks each split will be designated as Super Weeks, featuring an additional five matches on Friday. Regular season records will no longer carry over from Spring to Summer Splits.
2022 #LCS Format Update

— LCS (@LCSOfficial) November 16, 2021
NA Champions Queue

A new NA server will also be created. This will be an exclusive server hosted on the west coast and will help high-skilled players who are serious about improving. This server is a small-scale solution to the quality of NA solo queue, which many pro players have complained about.
Is this solution foolproof? No. This server, hosted on the west coast, could potentially make aspiring east-coast players suffer in the long run. Splitting servers isn't a great solution to the problem. Many fans have already pointed to the split of EUW and EUNE and how the EU North servers have been completely forgotten.
Players from the east coast have also explained that they get better ping from the EUW server than ones hosted on the west coast, thus making their solo queue experience worse. Another reason why this is important? The population on the east coast is much higher than the west.
What Champions Queue will do to North American League of Legends is yet to be seen. This doesn't seem like a feasible solution for any upcoming North American talents to practice, but Riot did state that this is not a 'complete solution'.
[Update February 17th 2022]
So we now know how exactly the champions queue will turn out. Mostly because it's already live, partly because there were new information coming out yesterday.

How does the Champions Queue work?

Champions queue is basically a server on Discord where you can only be invited to. It does feature automatic lobby creation, player invites, communication channels and match result reporting, all held on a Tournament Realm that runs alongside the live patch. There are several rules and guidelines against toxic behaviour. One of them is presented below. Another one is behavioural check players have to go through to make sure they're not toxic af. Lul.

The champion queue seasons will take place every February to May and May to September. There is also price money. USD $400,000 are to be given away to the best players in total. Also you can track everybody on the official Leaderboard. Lovely.


The NA Champions Queue Council
Champions Queue Council – sounds pretty official right? Now that we got some more information regarding the Champions Queue there is one major problem to address still: Who keeps the trolls in check? We all know those high elo games (no, we don't, shut up). Those games where everything is already officially decided after minute 5 because everybody playing the game knows his stuff well enough to not give you the chance of a comeback (you,ve never actually ranked that high, Eric, not even close).
Meet the Champion's Queue Council! #PathToLCS pic.twitter.com/kiV7FqJNgh

— Path To LCS (@PathToLCS) February 17, 2022
So, what do the Pros do? (You don't know.) They want the game to be over as quick as possible. So trolling, being AFK and running it down real hard is even more of a problem than it is in lower Elos. Hence, there need to be supervisors for the regulation of trolling in the champions queue. Pro players like me (dude! You're Silver II. Come on.) but also amateurs, LCS staff and people from the Riot Dev Team are taking part int it.

So as you noticed there are quite some heavy names watching us Pros (I give up.) playing inside the guidelines. In another TweetRiot Whoopley stated that they want the players to take the main lead, being in the driver's seat respectively. Not that bad of a statement, giving pros the power to make decisions regarding a SoloQueue experience that is specifically designed for pros.



However,LCS right now is hotter than a whole bucket of that sweet szechuan sauce. So make sure to check that out, we are slowly making our way into the playoffs. And trust me on this: LoL esports is somehow special this year.