The ranked season usually starts a day or two after the first patch of the year. So, now that we know when the first patch of 2023 drops we can also say when the ranked season 13 is also going to kick off.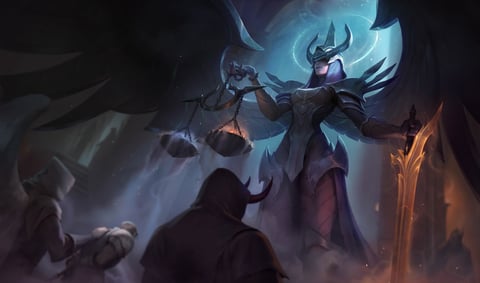 League of Legends is cut up into seasons. Each year a new season starts, which also means a whole new set of challenges ahead as we try to make it as high up the League of Legends ranked ladder as we can. This year, Riot is making some major changes to the ranked system, but the starting date won't be affected.
So with the LoL Patch schedule out for 2023, it's time we check out when Season 13 will also kick off. We've been itching to play some ranked since the end of the last season, right?
LoL Season 13: Start Date
The first patch of 2023 is going to drop on January 10, 2023. We know that there is also going to be a big two-day event then as well celebrating the start of a new League of Legends season.
Riot revealed that the ranked season will start on January 11, 2023. If you want to know the exact start time of your region, then check out the LoL Dev Twitter. EUW players should be able to play ranked starting around 5:00 AM GMT and NA players at 3:00 AM PST.
What is Different in Season 13?
The next League of Legends season is going to have some big changes in the jungle. As we have already been testing out in the 2023 preseason, junglers will now be accompanied by a companion that will help them.
That isn't all though. We're also getting some quality of life changes to the client, like suggested runes when picking champions, as well as champion select anonymity. Whether these changes have benefitted the community hasn't really been revealed yet, but Riot is trying to combat toxicity this way.
League of Legends Ranked Reset in 2023
As is usual, your rank will also be reset at the start of the season. While for Season 12, Riot decided to tune the resets a little harsher, they haven't made any announcement for the ranked resets in 2023.
In 2023, we know we will be getting reset twice with two ranked splits instead of one big one. This was all announced earlier this month already when it was revealed that we will be getting more ranked rewards in 2023.
The ranked reset lets you find your spot in the meta by playing placement matches, so hopefully you end up with decent teammates so you can achieve a good starting rank in 2023.
This article contains affiliate links which are marked with [shopping symbol]. These links can provide a small commission for us under certain conditions. This never affects the products price for you.