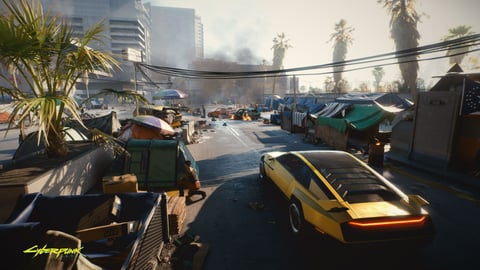 CD Projekt Red has defended claims made by Bloomberg that Cyberpunk 2077's E3 2018 trailer was fake. The report by Jason Schreier of Bloomberg is another hit to the embattled developer after Cyberpunk 2077 launched in December of 2020 to critical condemnation.
The story of Cyberpunk 2077 has been a long one, with the game in development for around eight years, only to end with a launch mired in disaster. Now in another blow to CD Projekt Red (CDPR), Bloomberg's Jason Schreier has come out swinging with a report that claims developers "expected the game to be ready in 2022."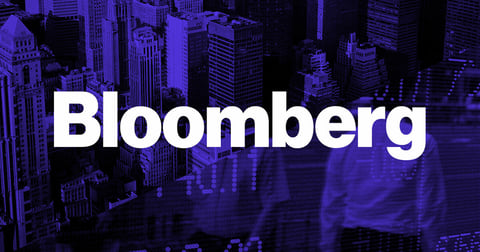 Well, a claim like that is pretty damning. We would find that surprising, if not for Cyberpunk's disastrous launch-state, which is yet to be fixed by CDPR. The game initially garnered positive reception, but when it launched on December 10, it collapsed beneath the weight of the game's performance on particularly last-generation consoles.
On the PS4 and Xbox One in particular, the game was not only filled with bugs and glitches, but severe game-breaking issues and constant stability problems. Oh, and the game ran like absolute ass. All in all, it was a disaster, and Schreier's report condemns CDPR for launching the game in such a state, and going against its public claims that crunch would not be used in the weeks preceding launch.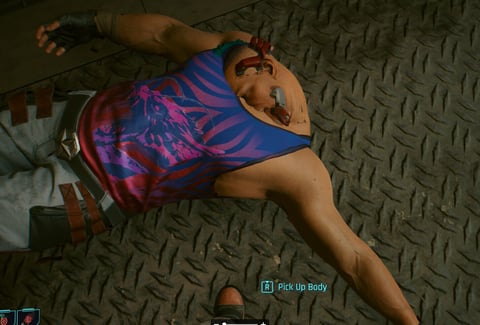 CDPR has now hit back against allegations made in the Bloomberg article that the E3 demo was "entirely fake", explaining that there is a reason why they use a 'work in progress' watermark whenever they show pre-release footage. Adam Badowski, who is the studio head of CD Projekt Red, responded in detail on Twitter.
"Compare the demo with the game. Look at the Dumdum scene or car chase, or the many other things. What the people reading your article may not know is that games are not made in a linear fashion and start looking like the final product only a few months before launch."
Badowski goes on to explain that features often do not make it into the final versions of video games, but that Cyberpunk 2077 was an "artistic vision" that "got multiple 9/10s and 10/10s on PC from many renowned gaming outlets in the world".
I've read your piece and tweets, thank you for the read. I have some thoughts. https://t.co/T3qACdrnwM pic.twitter.com/wuzy5lXoqQ

— Adam Badowski (@AdamBadowski) January 16, 2021
In a surprisingly aggressive tone from the senior executive, Badowski hit back hard against Bloomberg's claim that most staff thought the game would not be ready for release by December of 2020.
"You've talked with 20 people, some being ex-employees, only 1 of whom is not anonymous. I wouldn't call that 'most' of the over 500-people staff openly said what you claim."
Whilst what Badowski says is clearly true, 20 people is not "most staff" in a 500-plus size development team, the game's launch-state was clearly unfinished and not to an acceptable standard release. CDPR is working intensely to try and fix the games' existing problems, which are admittedly reduced since the release of the last few patches.
Bloomberg's report highlighted issues with the development of Cyberpunk 2077, but it does not take much to argue against the claims made about Cyberpunk's E3 2018 showcase. The fact remains: even without Badowski's response, to claim that any E3 showcase is entirely representative of a final product, is unrealistic and unfair.
We do not affirm the behavior of CDPR over the last few months. Crunch is a demon of the video game industry, and a game should never be released in this state. But previews of games released two-plus years before a launch are never entirely honest. Whether or not this is a misleading or dirty marketing practice, should be its own article.
Whatever your opinion on developers' releasing game demos that are not entirely accurate, it is a business standard in the industry, and a bit of a red herring when it comes to Cyberpunk 2077. There are dozens, hundreds, maybe thousands of bugs and glitches in CDPR's mess, and yes, some missing content, but let's keep focused on the task ahead.
CDPR is right to continue its dedication to fixing the game, before it adds additional features. Once the game is fixed, it has an enormous amount of content, and will easily be worthy of your money, even if a few issues are missing. It is one of few games that live up to their expected graphical fidelity (on PC), and has huge potential ahead of it. Once it is fixed, we can start having these discussions.
Want to only see the video game news you're most interested in? Want to personalize your gaming news feed? Then check out our brand new MyEarlyGame!
READ MORE:
For more gaming and esports news, stick to EarlyGame. Do you think that Cyberpunk 2077's 2018 E3 Demo is worthy of condemnation? Let us know on Discord! Also get engaged through our Twitter and Facebook, and check out our YouTube channel!