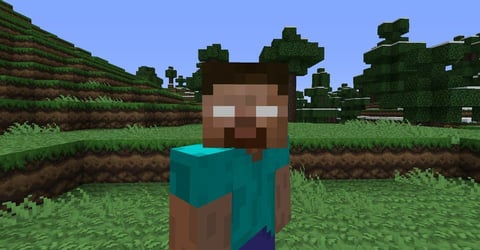 Anyone who knows Minecraft will have heard of one of the biggest mysteries: Herobrine! For years, fans have wondered if Herobrine even exists, and now the World Seed has been found. We are one step closer to the legend!

If for some reason you've never heard of Minecraft Herobrine, a quick recap: in 2010, someone posted on 4chan about seeing a strange character in their Minecraft single-player game. Shortly after, a streamer named Copeland posted alleged proof images, the story picked up steam, and BANG: the biggest creepypasta legend in Minecraft, Herobrine, was born.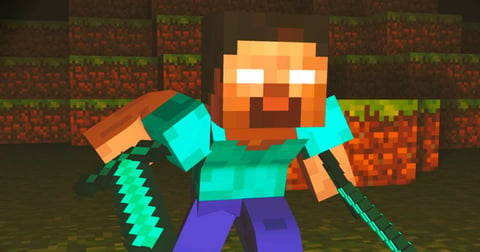 So, what exactly happened now?
Okay, guys, sit back. This one is pretty cool.
Herobrine seems to have only been seen in one particular World Seed. Reminder: each world in Minecraft is specially calculated and given a World Seed that contains the unique features of that world. Now someone has found the Herobrine World Seed! What?!
The Minecraft Herobrine World Seed was discovered by andrew_555 (Kminster) on January 16, as he announced on Reddit. According to andrew_555, the process took several months. We'll spare you the complex details, you can read them in the linked reddit entry. What we do want to share with you, however, are the details about the World Seed itself:
Seed: 478868574082066804
Version: Java Alpha 1.0.16_02
Alpha coordinates: X=5.06 Y=71 (72.62 eye pos) Z=-298.54
Modern coordinates: X=5.16 Y=71 Z=-298.53
Camera angle: RX=93.75 RY=-1.2
If you want to explore the world yourself and possibly discover Minecraft Herobrine, then you need the Java Edition of Minecraft and activate "historical versions" in the launcher. Then you either have to edit your save file or download a prepared world file and Voila: you can explore the infamous Minecraft Herobrine World!
The Coolest Crossover Cars Rocket League Has to Offer
View gallery
READ MORE:
Are you planning to explore the Minecraft Herobrine world? What do you think of the legendary mystery? Come to our brand new Discord server or Facebook and Twitter and let us know! If you liked this, join MyEarlyGame to customize everything to your interests.
Original article by EarlyGame's Faris Delalic.