The Fortnite Mid-Season Rewards are finally unlockable and we're showing you how to level up your account and earn the Battle Pass Rewards!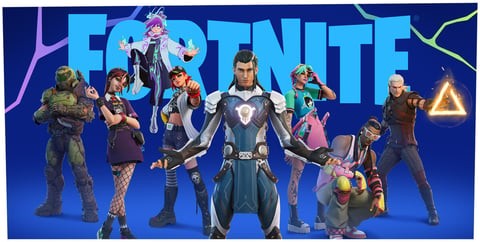 Fortnite Chapter 4, Season 1 Mid-Season Rewards are finally here, so it's back to grinding if you don't want to miss out on any of the free cosmetics! Of course, as always, you must own this season's Battle Pass, but then nothing should really stop you on your way to getting all cosmetics right?
We'll show you what midseason rewards are and how to get them.
These are the mid-season rewards in Fortnite Chapter 4, Season 1
Talking about the Battle Pass, it finally looks like it used to, which the old veterans of Fortnite in particular are more than happy about! Instead of having all the additional cosmetics in the "Bonus Rewards" segment of the Battle Pass, they introduced the concept of "Mid-Season Rewards". Players on their way to level 100 should be able to get the mid-season styles before progressing to the bonus rewards.
Essentially, these add-on styles serve as motivation for players to progress through the season tiers as quickly as possible. These are all mid-season rewards that will be available in Fortnite Chapter 4, Season 1:
Sunlit Selene
Menacing Maasai
Flame Armor
Away Game Dusty
Ascension Nezumi
How to unlock mid-season rewards in Fortnite Chapter 4, Season 1
Every seven days, a style will be available and the only requirement to unlock it is "reaching 10 account levels". Also, you must complete these challenges in order.
Until a new style is unlocked in-game, accumulating account levels does not count towards progression. Here is a small overview:
Account level progress will not count until the challenge is available in game
You have to go in order. This means you can't unlock the Menacing Maasai style, for example, until you've unlocked the Sunlight Selene style
Each completed challenge (10 account tiers) also rewards you with 25,000 XP
It's important to remember that your account tier in Fortnite is completely different than your Battle Pass tier. if
If you want to check your account level, you can do so in the Careers section in Fortnite. Here you can find your account level in the top section on the left.

This is how you increase account levels
The best way to quickly earn account levels is to level up in the game. This can be done, for example, simply by completing daily and weekly challenges. Those who are fed up with Battle Royale mode can opt for Creative mode or Save the World instead.