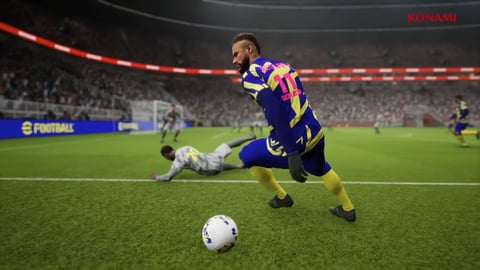 Later this year, eFootball aka PES, will be released for all major consoles. Konami not only advertises that it will be free-to-play, now a new trailer was shown today at Gamescom. Here, we learn even more about the gameplay, tactical possibilities, the processes around the development of the game and more. Let's take a look...

How good eFootball, or The Football Game Formerly Known As PES (TFGFKAP), really will end up being is hard to tell right now. But Konami's pre-game marketing campaign is running at full speed. Another trailer for the game was released at Gamescom today, and we actually got a surprising number of insights into the game here. What can we expect?
eFootball New Trailer
Let's take a look at the trailer first. Because we really get to see a lot here. For more than 6 minutes, we learn more about the processes, see more gameplay, a bunch of tactics stuff and a lot of Iniesta. A whole lot. You'll notice how much the midfield genius is involved in the game. But what am I talking about, just take a look for yourself:
What Can We Expect From eFootball?
The trailer definitely shows that Konami is trying to get the gameplay of eFootball right, with a lot of great detail. Iniesta's dribbles were examined in detail, which should make the offensive game precise and realistic. The same goes for the defense, where we saw Gerad Piqué as an expert on the game. Tackling, body use and defending in general have been analyzed and adapted for better gameplay. Basically, it all looks very good, as do the tactics we get to see in eFootball. Long balls or deep runs are just a few tactical possibilities here.

During the trailer, however, I also often thought, "Cool that this exists! But didn't we have that in FIFA for a while already? The comparison just keeps coming up. And in some aspects, you just notice that Konami is still behind EA. For example: the attacks we see in the trailer. The players still move quite stiffly, it doesn't really look agile and flexible.

The same goes for passes and goal finishes, which are often still a bit... I don't know. Old-looking? Anyway, the game will continuously be updated, as is shown in the trailer as well. Also, you just gotta try it out yourself once it comes out. And remember: eFootball is gonna be free. So why the hell not just give it a shot? Maybe it will get to FIFA's level after all...
Until then, check out some of our FIFA and football games coverage: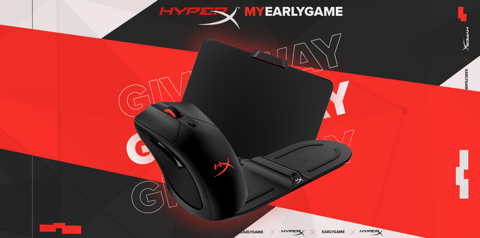 Welcome to EarlyGame, your one-stop-shop for everything Esports and Gaming. Check out MyEarlyGame for an exclusive and customizable experience, and to become part of the EarlyGame family. Get engaged on Twitter and Facebook.

Original article by Alex Frieling