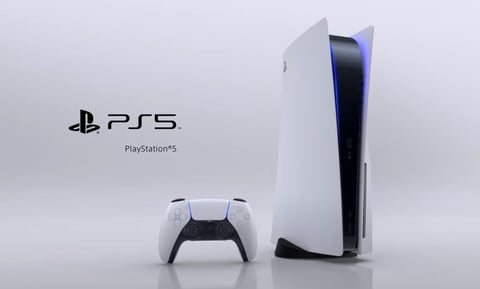 The newest PS5-Event finally brought us the PlayStation 5 Price & Release-Date. And the best thing about it: Pre-Orders started today! Here's everything you need to know.
Sonys console next-gen starts in November! You can pre-order both versions of the PlayStation 5 not next week, not tomorrow, but today.
PlayStation 5 Release on November 19
The PlayStation 5 will release on November 19, at least in Europa. Japan and the USA get a head-start of one week with the new console, launching on November 12. There will be two versions of the next-gen-console at release:

PlayStation 5 is featuring a 4K-UHD-Blu-Ray-Drive, while the cheaper PlayStation 5 Digital Edition will not feature a disc drive and relies on game downloads from the PlayStation Store – but that's where the price difference kicks in.
PlayStation 5 Price
As expected, the PlayStation 5 price is guided by Microsoft with the Xbox Series X | S.
PlayStation 5 Price: 499,99 Euro / Dollar
PlayStation 5 Digital Edition Price: 399,99 Euro / Dollar
In comparison: The cheaper Xbox Series S costs 299 Euros / Dollar, while the more powerful Xbox Series X will cost 499 Euro / Dollar.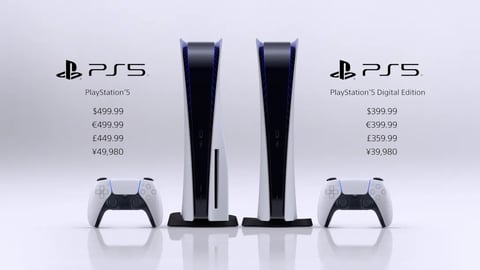 PlayStation 5 Pre-Order has Stared
While Xbox fans need a bit more patience with pre-orders starting on September 22, you can pre-order both versions of the PlayStation 5… well… right now! Amazon and other big shops already list the nex-gen-console, so you have to be fast!
PlayStation 5 games – Confirmed Launch-Titles
The following games will be available at PlayStation 5 launch day:
Astro's Playroom – pre-installed on every PS5
Assassin's Creed: Valhalla
Call of Duty Black Ops: Cold War
Call of Duty: Warzone
Demon's Souls Remastered
Destiny 2
Destruction All Stars
Devil May Cry 5 Special Edition
DIRT 5
FIFA 21
Fortnite
Godfall
Madden NFL 21
Marvel's Spider-Man: Miles Morales
NBA 2K21
Outriders
Sackboy A Big Adventure
Rainbow Six: Siege
WRC 9
Read more about gaming and esports on EarlyGame. Be sure to subscribe to our YouTube-channel to stay up-to-date.