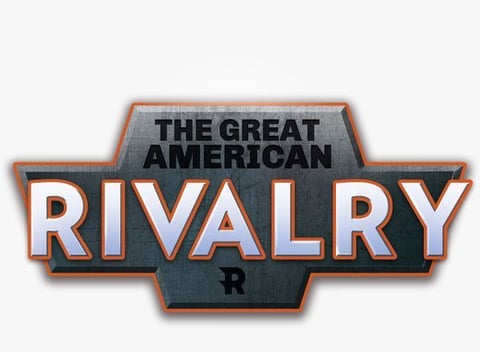 The Great American Rivalry started back in early July and came to an end yesterday. Quincy Crew defeated CR4ZY in the grand finals and earned the title.
Division 1 of The Great American Rivalry came to an end yesterday with Quincy Crew coming out on top. The tournament kicked off on July 1 and last for over a month. It spanned between the regions of North and South America as teams from the U.S., Peru, and Brazil were able to take part. A total of 10 teams made it to the event's top division but only one was able to claim the champion's title – Quincy Crew.
Quinn "Ccnc" Callahan and his teammates had a good run in the group stage with 5 victories, 3 ties, and a single loss to 4 Zoomers. The team finished in the top three and earned a spot in the upper bracket of the playoffs. From there on it was smooth sailing as Quincy Crew defeated 4 Zoomers and CR4ZY on their way to the grand finals. CR4ZY were able to climb back from the lower bracket finals and had a chance to get their revenge on QC, but that didn't go so well. Ccnc and his crew finished the event with a 3:0 victory in the grand finals and got the lion's share of the prize pool with $21,000 for the first place.
This is the team's fourth victory in America's tournaments. Previous titles include ESL One Birmingham Online: North & South America, BTS Pro Series Season 2: Americas and OGA Dota PIT Season 2: Americas. With a score like that, we can certainly say that the time of EG has come to an end as the former powerhouse is nowhere to be seen. CR4ZY and 4 Zoomers seem to be fighting for the title of second-best in the region but it's still unclear which team is better.
Congratulations to Quincy Crew! They take down CR4ZY 3-0 and win $21,000!

Roster:
1US @YawaR_YS
2US @ccncdota2
3BR @lelisdota
4US @MSSDota
5US @SVGDota

Thank you to all the teams, casters, production etc that made such a fun event possible! Cheers to everyone

— Rivalry Dota (@RivalryDota2) August 4, 2020
Division 2 of The Great American Rivalry will continue up until August 16. Spirits Esports are the top team for now, but the group stage isn't over yet so that may soon change.
Stay tuned for more Dota 2 news and make sure to visitEarlyGame or the EarlyGame Youtube channel for everything gaming and esports.