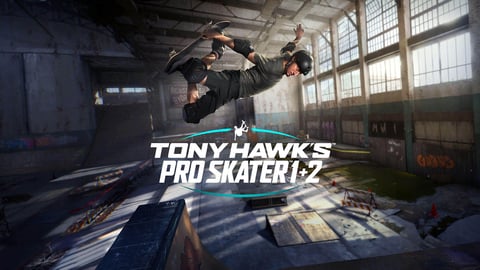 He was a sk8er boi, she said see ya later boiii... Yes, Avril Lavigne can be in your playlist once again. Last night Activision announced that Tony Hawk's Pro Skater 1 & 2 will be released as a remaster for Xbox One and Xbox One X, Playstation 4, and PC in Fall 2020.
Remaster and Remakes seem to be trendy right now. Many old titles are getting new editions, such as Resident Evil, Final Fantasy 7, and Call of Duty: Modern Warfare 2. September 4, 2020, will see the release of another remastered classic… or two – Tony Hawk's Pro Skater 1 & 2. Vicarious Visions, who are known for the Crash Bandicoot series, are working on the project and they have Tony Hawk's full support, so this should be a good one…or two.
Happy Birthday to the Birdman, @TonyHawk!

All set to shred again?

Grind into Tony Hawk's Pro Skater 1 and 2; Remastered from Ramp to Rail!
Set to launch on September 4, 2020.
Details, trailer, and pre-order info HERE: https://t.co/CAIbNuWLW9

Follow: @TonyHawkthegame #THPS pic.twitter.com/foNc96DR5R

— Activision (@Activision) May 12, 2020
The remasters are supposed to bring back the original levels, skaters, tricks, game modes, and soundtrack and add new things, first of all, a multiplayer. With Steve Caballero, Geoff Rowley, Bucky Lasek, Elissa Steamer, Kareem Campbell, Andrew Reynolds, Bob Burnquist, Eric Koston, Rodney Mullen, Jamie Thomas, Rune Glifberg, Chad Muska and of course Tony Hawk, all the original pro skaters will be represented. They all come with their own special moves but are said to have learned some new tricks... Tricks like the Revert, Lip Tricks, or the Wall Plant are said to allow incredible new combos. The newly polished levels can be played as usual alone with old and new targets, but also in co-op or in the new multiplayer mode.
Create-A-Skater and Create-A-Park also return with some new features. For Create-A-Park there will be an extensive editing suite, which will bring unbelievable variety to your own parks, which can be shared online. Create-A-Skater will offer plenty of customization options, including iconic skating and street brands.
All this will run, at least on PS4 Pro, Xbox One X, and strong PCs, in beautiful 4K resolution with 60 FPS fluidity.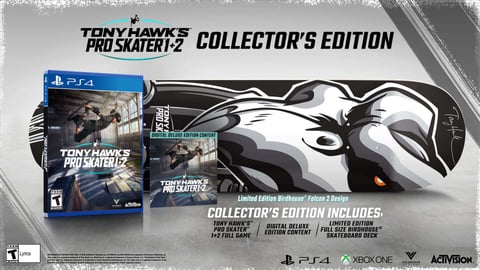 Tony Hawk's Pro Skater 1 and 2 Remastered will come in a double pack, which will cost $39.99 for the Standard Edition, and will be available for $49.99 in a Digital Deluxe Edition. Hardcore fans can get the $99.99 Collector's Edition that includes a real, drivable Birdhouse Deck.
If you pre-order digitally, you will get access to the warehouse demo in advance, whose release will be announced later. Those who pre-order a physical copy from some selected retailers will receive a Tony Hawk mini fingerboard as an extra.
Tony Hawk's Pro Skater 1 and 2 were legendary skater games in their time, so the remasters will certainly find a lot of resonance in the community. If you're into newer games, there are a plethora of titles you could try out, like our top 10 games of the 2010s.