If you are looking to play Valorant on your Mac computer, you will be happy to hear that it is actually possible. However, it's not as easy as you may think.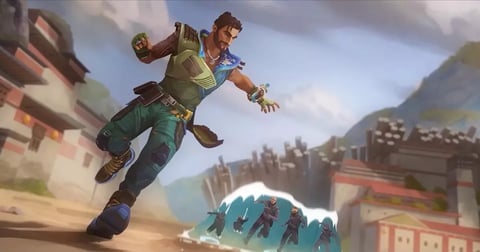 Even though Valorant is only available on Windows PCs right now, we already know about mobile and console versions being on the way. But hey, what about the macOS computers? Even though computers with the bitten apple logo on the back have had a somewhat troubled history with video games, recent changes to their architecture and operating system have improved some aspects that could help with gaming.

Alright, but can Valorant be played on a Mac? And if so, what steps do you need to take to make it happen?

Can You Play Valorant on a Mac?
Yes, you can theoretically play Valorant on macOS computers. However, you would need to install Windows on it (preferably via Boot Camp), and it needs to be a Mac computer with an Intel CPU. If you are able to meet these two conditions, you can launch Valorant on a Mac. Still, from our experience, you should not count on stable and smooth gameplay with High FPS.
The reality is that services like Boot Camp really all they do is "allow you to enable an application available on Windows on macOS," and that's it. They don't promise high performance, especially when it comes to the gaming experience, so keep that in mind. And in fact, from what we have tested, the performance is pretty poor.
Playing Valorant on M1 Mac Computers
As of now, there is no option to play Valorant on new Macs with M1 processors. Apple's new architecture, unfortunately, causes problems with Riot Vanguard, the official anti-cheat of Riot Games, without which you can't launch Valorant. And honestly, if you buy a Mac M1 today, don't expect to be able to launch Valorant on it anytime soon (or maybe ever). Setting up Vanguard to work with the M1 processor is definitely not high on Riot's priority list, so probably one day, there won't be an option to enable Valorant on any kind of Mac computer.
How To Play Valorant on a Mac via Boot Camp

Okay, no more talk about what you can't do – it's time for us to show the most proven and safe method to launch Valorant on your Intel Mac computer, which is a Boot Camp.

1. Check Secure Boot setting
Before we go into working with Boot Camp, you need to check your Secure Boot setting to Full Security. This is a security feature that helps protect your computer from boot-level malware, and it's generally good if it's defaulted on Full Security. If it's not, don't worry – you can easily change it using Apple's official guide.

2. Use Boot Camp Assistant to create a Windows partition
Open Boot Camp Assistant, which you can find in the Utilities folder of your Applications folder. Follow the instructions given to you by the Open Boot Camp Assistant.
If asked to insert a USB, plug it in and Boot Camp Assistant will create a bootable drive for Windows installation.
Set the size of the Windows partition to something over 64GB. We suggest 70-80GB, but understand your HD might not have a lot of space. Keep in mind, you want to set a partition size that is larger because you cannot change it after it is chosen.
3. Format the Windows (Boot Camp) partition
The installer should select and format the Boot Camp partition automatically, but sometimes you must manually select it. This is where Windows OS and eventually Valorant will be stored on your Mac.
Once the Boot Camp Assistant finishes creating the patrician on your Mac's HD, your Mac will restart to the Windows installer. If the installer prompts you to install Windows, select the BOOTCAMP partition you just made and click Format.
4. Install Windows
We suggest you unplug any external devices during installation and just leave in the USB with the Windows Boot Drive. Click next and follow the prompts to install Windows.

5. Use the Boot Camp Installer in Windows
Once the Windows installation completes, your Mac starts up in Windows and opens a "Welcome to the Boot Camp installer" window. Follow the on-screen prompts to install Boot Camp and some Windows software drivers. Your system should automatically restart when it has downloaded and installed the drivers.
6. Swap between macOS and Windows
Restart one more time, and now every time you wish to enter Windows by pressing and holding the Option key during startup, you can switch between Windows and macOS.
7. Install Valorant
Download Valorant off its official site while you are running Windows OS on your Mac. You will also have to create a Riot ID to log into Valorant after it is installed, along with any other updates to the game.

Will Valorant Ever Officially Come Out on macOS?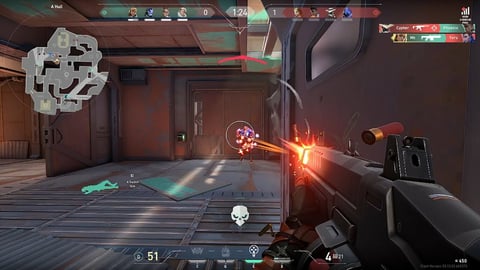 Everything indicates that Valorant will never officially get a release on macOS computers. In fact, this was a discussion that had been going on since the very beginning of the game's release, in which at some point we've got an official statement from one of the Riot Games employees:
Sorry to be the bearer of bad news but there are no current plans for Valorant to support Mac OSX. For now, to play Valorant you'll just have to bite the bullet and free up space for Bootcamp or build a Windows PC. (source)
That's a bit of a pity, and I feel it myself. But who knows, maybe when Valorant comes out in a mobile version for iPhones and iPads, you'll be able to download it from the App Store... Unlikely, but always some hope, right?
More Valorant Guides: