Modern Warfare 2 and Warzone 2 Season 3 introduces a new RICOCHET Anti Cheat update that will also detect third-party devices like Cronus. No more Controller cheating in Call of Duty.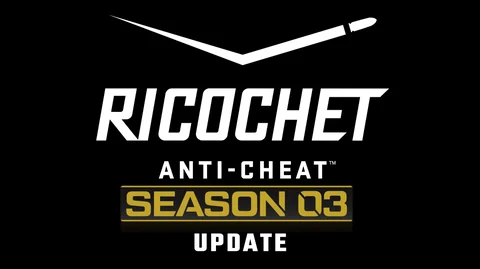 Modern Warfare 2 and Warzone 2 Season 3 will start on April 12 and not only introduce some new content like the long-awaited Intervention sniper or a new map remake, but also introduces an update to the RICOCHET Anti Cheat. RICOCHET already did a lot to weed out cheaters in Call of Duty, be it the multiplayer or Warzone, but as always cheat developers keep finding ways to outplay it.

The newest update will focus on Modern Warfare 2 and Warzone 2 Ranked Play, but also improve third-party device detection, which will target devices like Cronus. Let's take a look at what has been improved.
RICOCHET Anti Cheat Season 3 Update
To start off the patch notes, Activision points out again, what will happen if a player gets caught cheating:
All accounts caught cheating may be permanently banned across Call of Duty titles
Banned accounts will have their records purged from the Ranked Play Top 250 and other competitive Leaderboards
Specific to Ranked Play: RICOCHET Anti-Cheat and development studios may adjust the Skill Rating (SR) for players that have frequently played with and benefited from banned cheating accounts, even if they themselves have not used cheats
Replay Investigation Tool
This new tool uses stored match gameplay data that can be replayed by the RICOCHET team to identify cheaters. For Ranked Play, all matches will automatically be captured and stored, as well as additional match data from suspicious accounts.
This tool is just one of many tools used to identify cheaters, but helps a lot to check suspicious accounts.
Third-Party Hardware Device Detection
This one is big. Up until now, one way to potentially bypass RICOCHET Anti Cheat was to use third-party hardware. So there is no detectable software on your system, but the cheat is basically built in your controller. Cronus is probably the most popular cheating device in CoD so far.

From now on, RICOCHET is able to detect third-party hardware devices and will give players who are detected to be using those to impact the gameplay experience a warning. Should they continue to use those devices, there may be mitigations, suspensions or even a ban of the account.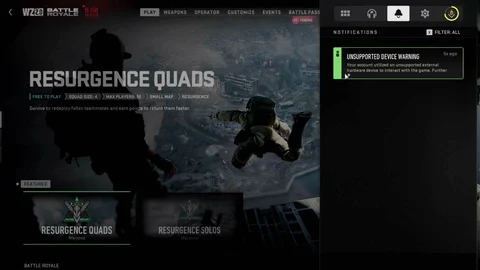 In-Game Mitigations
Mitigations in MW2 and Warzone 2 are used to negatively impact the experience of cheaters, while also giving the RICOCHET team the opportunity to collect valuable data. Right now there are three types of mitigation active in Call of Duty:
Cloaking: Hides legitimate players from cheaters. Cheaters won't be able to see other players, but can be seen by them.
Disarm: Weapons and equipment will be removed from cheaters while in-game.
Damage Shield: Legitimate players will get a protective barrier, so cheaters can't damage them.
Apparently, there are some other mitigations already deployed and in testing or planned and we are really curious what the devs came up with this time...
Behavior Warnings
Next to the aforementioned updates, there are also additional behavior warnings. From now on, there are specific in-game warnings for account boosting, game glitching, griefing and more. If an account gets several of these warnings, it is subject to penalties including suspensions, progression resets and more.
The new RICOCHET Anti Cheat Season 3 update introduces some nice new features. Especially the third-party hardware device detection is a big win in our books, because it finally addresses the problem with controller players using Cronus. What do you think about the latest RICOCHET update? Is the CoD Anti Cheat doing a good job so far?
Have you heard of CoD 2023 yet?
This article contains affiliate links which are marked with [shopping symbol]. These links can provide a small commission for us under certain conditions. This never affects the products price for you.