Fan-favorite mode "Gunfight" is returning to Modern Warfare 2 soon. Here's what we know so far.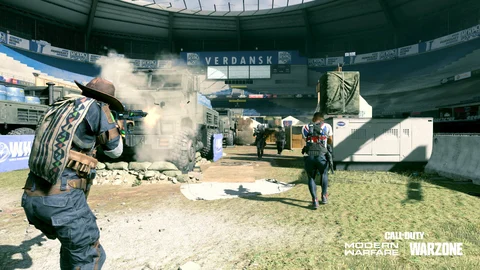 Probably the best thing Modern Warfare 2019 did was Gunfight. This was a stripped-back, competitive experience - a test of pure gunskill. And it continued into BOCW, but sadly Vanguard tried to change the formula and ended up ruining it.
Luckily, Gunfight will be coming back in its original form to Call of Duty. The only bad news is that we need to wait a little longer than Season 2.
When Is Gunfight Coming To Modern Warfare 2?
Per the most recent blog post, Gunfight will be returning to Modern Warfare 2 multiplayer in Season 3, which we expect will launch on Wednesday, April 12. We don't have official confirmation yet, but it's quite likely to be this date based on the amount of days remaining on the current Battle Pass.
What Is Gunfight?
Gunfight was Gulag before the Gulag. This is a 2v2, no-respawn, round-based mode. The objective is simple: kill both the enemies before they kill both of you, and do that six times to win. If neither team kill each other by the round limit, then it's first to capture the flag in the center of the map (also just like Gulag).
The mode has its own set of smaller maps, and occasionally we get Gunfight Tournaments. The Gunfight tourneys use a simple knockout format to pit sixteen pairs of players against each other.
That was your overview of Gunfight. If you didn't play in MW2019, then seriously, give this mode a go. It's awesome.

Are you hyped for Season 3 already? And will you be grinding Ranked until then?