If you want to find out whether Modern Warfare 2 is on Xbox Game Pass or ever will be, you've come to the right place. Here's what you need to know about MW2's and other Call of Duty's availability on Microsoft's gaming library.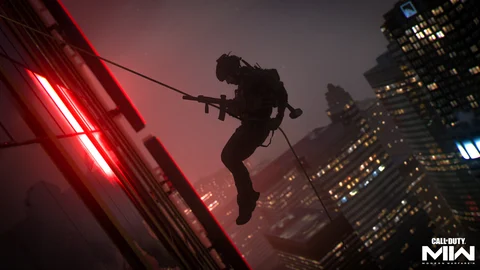 Xbox Game Pass is the most popular video game subscription service in the world. The Call of Duty franchise has, year over year, the most popular games in terms of overall sales and player count. So, it would make sense that the two video game giants would team up and increase their popularity together. Some fans have even wondered if the current premium title, Modern Warfare 2, will make it onto Game Pass sooner rather than later.
However, up to this point, a Call of Duty game has never been featured on Game Pass. The subscription model of Game Pass doesn't necessarily work with Activision's yearly $60-70 purchase price for every new Call of Duty title. Although, with some recent developments in Activision's future, many fans are hopeful that Modern Warfare 2 and Call of Duty as a whole could eventually arrive on Game Pass.
Modern Warfare 2 Could Get On Xbox Game Pass If Microsoft Acquires Activision
The development that many fans are discussing is the possibility of Microsoft acquiring Activision. The deal is set to go through if Microsoft can please global regulators and put some of Sony's worries to rest.
Of course, Microsoft owns Xbox and thus Game Pass, so fans are thinking that if they acquire Activision, Call of Duty will come to Game Pass. While nothing is set in stone, Microsoft has stated how it would like to eventually bring future CoD titles to the subscription service. This would give more players access to the series, increasing its popularity and reach in the industry.
However, Microsoft's acquisition of Activision will probably not go through until the end of 2023, so the likelihood of Modern Warfare 2 coming to Game Pass seems like a long shot. It's entirely possible that the 2023 CoD title could arrive on Game Pass if Microsoft's deal goes through, but we wouldn't expect CoD games to land on Xbox Game Pass before mid 2024.