Sledgehammer Games are working on a "premium" Call of Duty release for 2023. According to one insider, Infinity Ward are "overseeing" the project.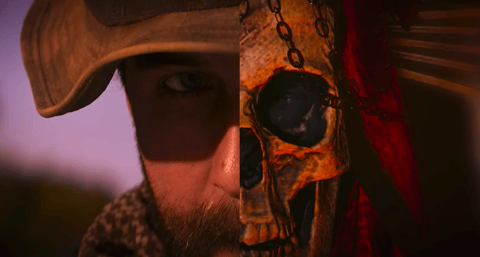 2022's Modern Warfare II was the most successful CoD release of all time. It's no surprise therefore that Activision were preparing to support the game with a two-year-lifecycle for the first time in CoD history.

However, the latest rumors suggest Sledgehammer (the dev studio behind AW, WW2 & Vanguard) have now been put to work making a full game for 2023. This is apparently going to be a rushed together game largely made up of content that was originally intended to be used for the second year of MW2's lifecycle. In other words, a cash-grab from Activision, who are worried about missing out on the big November sales.
Modern Warfare 2 DLC Or A New CoD?
In 2022, we were hearing very positive rumors that suggested Activision no longer wanted to publish new Call of Duty titles every year. Instead, Modern Warfare 2 was supposed to be the first game in the series to receive new content over the course of two years.
But Activision's last financial report released in 2022 gave the game away, and mentioned a "full premium release" coming in 2023. Jason Schreier of Bloomberg then later added that this 2023 standalone game would be made by Sledgehammer and would be just "more MWII".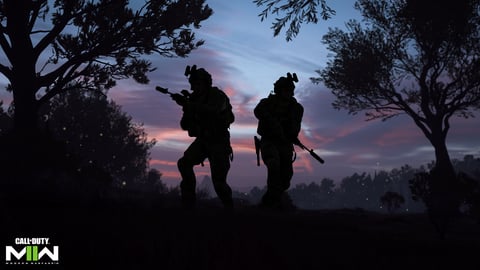 So, no two-year cycle. No giving studios longer to work on games. It's back to the classic once-a-year release schedule.

If we had to guess we would assume CoD 2023 is going to be terrible and will feel like an MWII spinoff. The campaign probably focuses on Ghost, they might give us a Survival mode but unlikely, and multiplayer should feel just like an MWII map pack.
Are Infinity Ward "Overseeing" CoD 2023?
We are hearing conflicting reports about whether Infinity Ward (the studio behind all the Modern Warfare games) are "overseeing" the development of CoD 2023. Charlie Intel, who has gathered news on CoD for years and is well-respected, says they aren't overseeing the project, but a more recent leaker called Ralph says they are. Ralph might be newer, but we have to admit, he was right about a lot of things in the lead up to MWII.
These two recently had a public exchange about the topic, and to save it from being deleted, a third leaker stepped into screenshot the news:
In case he deletes the tweet pic.twitter.com/4lx3emJ4ZR

— bob. (@BobNetworkUK_) May 9, 2023
We just don't know who is telling the truth here. We will have to let you know when we have more info, but until then you can check out everything about CoD 2023 here:
What do you think? Would you rather have a new CoD 2023 or the two-year cycle for MWII?
This article contains affiliate links which are marked with [shopping symbol]. These links can provide a small commission for us under certain conditions. This never affects the products price for you.