Pre-Season ist bald vorbei und wir nähern uns Season 12, yay. Wann geht's los?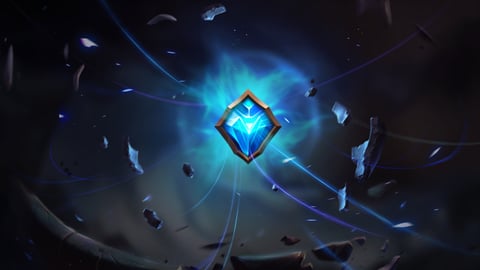 Die 12. Season von League of Legends klopft schon an die Tür. Hast du deine Pocket Picks zwischen den Jahren auch ordentlich geübt? Oder spielst du wieder variabel und brav nach Meta? Wie viele Pentakills wird's dieses Jahr hageln und welche neuen Champions werden veröffentlicht?
Die nächste Season deines Lieblings-MOBAs geht bald los und endlich machen die Games wieder ein bisschen Sinn – auch wenn das Objective Bounty System den Spaß wieder rausnimmt.
Wann startet die LoL Season 12?
Es gibt noch kein offizielles Datum für den Start von Season 12, aber wenn wir von dem üblichen Zeitplan ausgehen, sollte Season 12 um den 07. Januar 2022 losgehen. Das offizielle Veröffentlichungsdatum von LoL Patch 12.01 ist der 5. Januar 2022 und in den vorangegangenen Jahren startete die Season immer etwas nach dem ersten Patch.
2022 sollte also nicht viel anders sein als die Jahre zuvor und wir starten schon bald auf unsere neue Reise.
Was ist neu in Season 12?
Dieses Jahr werden wir dank des neuen Herausforderungssystems auch für andere Spielmodi belohnt. Jetzt kannst du endlich auch Wertschätzung für deinen Skill bekommen, wenn du die ganze Zeit nur ARAM spielst.
Es wird einen ganz neuen Tab im Client geben, in dem du alle Herausforderungen nachlesen kannst und wie weit du jeweils schon bist. Es gibt mehrere Kategorien wie Teamwork & Strategie, Vorstellungsvermögen oder Expertise, die jeweils noch Unter-Missionen aufweisen, mit denen du Punkte verdienen kannst.
Ranked Reset in 2022
Vor jeder neuen League of Legends Season fährt Riot den Rank jedes Spielers wieder zurück auf 0. Das heißt, dass wir wieder Placement Matches spielen müssen, um unsere Leistung widerzuspiegeln. Dieses Jahr wird das ein bisschen ruppiger vonstattengehen.
Also, dieses Jahr werden wir es zwar erstmal schwieriger haben, aber auf lange Sicht wird die Unsicherheit im System eher beseitigt. So kommen wir am Ende besser bei unserem eigentlichen Skill an.
In den Jahren zuvor gab es keine solchen harten Resets. In 2021 aber hat Riot das schonmal ganz gut hinbekommen. Wir hoffen, dass die Ranked-Erfahrungen ein bisschen besser werden und dass wir für unseren Skill ordentlich belohnt werden. Eigentlich wollen wir nur Loot, wenn wir ehrlich sind.
Sponsored by