After decades of waiting, we finally have the first details about Beetlejuice 2! Here's everything you need to know.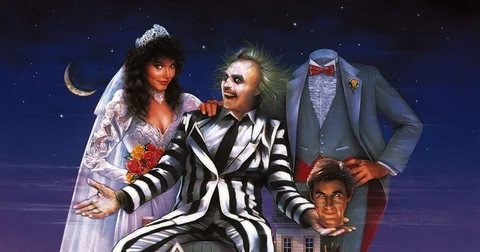 Beetlejuice, the iconic gothic-influenced horror movie, is making a comeback with its sequel, Beetlejuice 2. Directed by Tim Burton, this movie has been long-awaited and much-anticipated by fans of the original movie. In this article, we'll provide you with all the information you need about the upcoming release of Beetlejuice 2.
Beetlejuice 2 Release Date
Beetlejuice 2 is set to be released on September 6, 2024. While this date may seem far off, the confirmed release date indicates that the sequel has a clear roadmap now. Fans of the original movie can finally relax knowing that the sequel is actually happening.

Cast Details for Beetlejuice 2
The movie is set to feature both Michael Keaton and Winona Ryder reprising their iconic roles as Beetlejuice and Lydia, respectively. In addition, Jenna Ortega, who has appeared in Wednesday and Scream, will play the role of Lydia's daughter.
Justin Theroux and Monica Bellucci will also join the cast of Beetlejuice 2, but their roles are yet to be revealed. The presence of these actors only adds to the excitement surrounding the sequel, suggesting that it will live up to the hype of the original.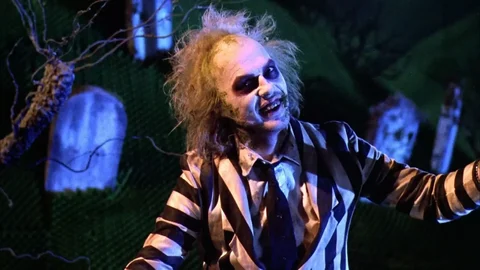 Plot Details of Beetlejuice 2
We haven't learned what Beetlejuice 2 will be about so far. However, for those who need a quick refresher, the original movie follows a recently deceased couple who attempt to scare away the new family that has moved into their house with the help of an evil ghost named Beetlejuice.
While we don't know much about the plot of the sequel, we can be sure that it will be as whacky and scary as the first movie.
Trailers for Beetlejuice 2
Currently, there are no trailers available for Beetlejuice 2. However, with the release date set, fans can expect to see more footage and images in the coming months. Keep an eye on this section for updates as we'll bring you the latest news on the movie.
The upcoming release of Beetlejuice 2 is generating a lot of excitement among fans of the original movie. With Tim Burton back in the director's chair and a star-studded cast, this sequel has a lot of potential.
Stay tuned for more updates on the release of Beetlejuice 2, and get ready to be scared and entertained once again by the mischievous ghost, Beetlejuice.