Welcome To Eden got two seasons from Netflix by now, and you may wonder whether the series will continue. Here's what you need to know about Welcome To Eden Season 3.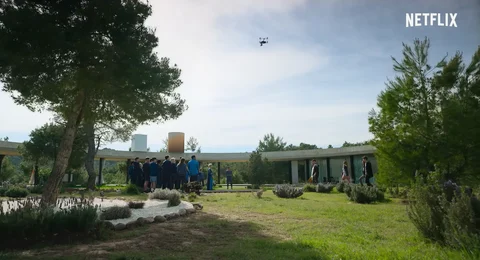 If you like a mixture of mystery and coming of age, you will probably have had your fun with Welcome To Eden. The Spanish Netflix series premiered in mid-2022, and the streaming giant released a second season at the end of April 2023.

Welcome To Eden follows several teenagers that have been lured to a mysterious island named Eden, inhabited by a cult of other teenagers with their charismatic leader Astrid. What seemed to be an invitation to paradise at the beginning turns out to be a prison in the middle of nowhere, with the dark plans of the cult becoming more and more clear over time.

Halo Season 2: News, Release Date Update, Cast, Plot & More
Welcome To Eden has seen two seasons with a total of 16 episodes so far, with the last one ("First Contact") airing in April 2023. If you've just finished it on Netflix and you liked it, you probably want to know whether there will be a third season and when it will release – especially since "First Contact" ends with some huge cliffhangers that result in more than just one untold story.

Welcome To Eden Season 3 Still Needs To Be Confirmed By Netflix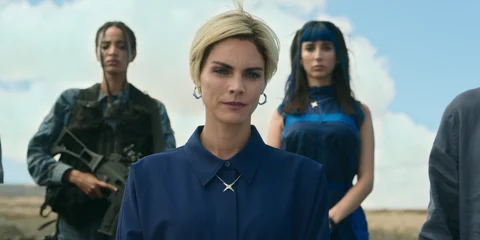 In general, Welcome To Eden got fairly positive feedback from the fan base as well as from critics, according to RottenTomatoes, which is already a good sign for a renewal. However, Netflix has neither confirmed nor denied a season 3 of Welcome To Eden yet, so it remains unclear whether we'll ever get the answers to the shows' unrevealed secrets.
The Last of Us Season 2 On HBO: News, Rumors, Release Date Expectation
In the end, the question of continuing a series usually depends on aspects like production costs and success. The release of season 2 pushed Welcome To Eden into the Top 10 of the most watched Netflix series for several weeks, being even on the top spot in some countries, which should have increased the chances for a third season.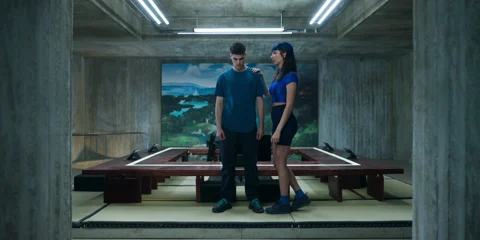 Netflix will probably still wait a little bit until the initial hype of the new season release has ended before looking into the overall numbers and making a final decision. If Netflix will put another sequel in order, we expect Welcome To Eden season 3 to release in late 2024.

However, it remains unclear to which extent the Writers Guild Strike will impact things at Netflix. Stranger Things Season 5 is already confirmed to be delayed because of the strike, and also the production of a potential new Welcome To Eden season could very well be affected.
The Expanse Season 7: How Amazon's Successful Sci-Fi Show Would Have Continued
Series Like Welcome To Eden
If you like the combination of mystery and coming of age, here are some recommendations for some similar shows:
Stranger Things
Stranger Things is a mystery horror series on Netflix set in the 1980s in the small fictional town of Hawkins, Indiana. After a young boy named Will Byers mysteriously disappears, his friends, family, and the local police embark on a search for him.

Meanwhile, a strange girl with psychic abilities named Eleven appears and befriends Will's friends, helping them in their search for him. Along the way, they uncover a dark government conspiracy involving secret experiments, supernatural forces, and a parallel dimension, the "Upside Down."
Stranger Things features a cast of famous actors, including Winona Ryder and Millie Bobby Brown. It's probably the most popular mystery series of the past years and one of the most successful series Netflix has ever produced.
Stranger Things Season 5: Grace Van Dien Teases Major Character Death
Lost
Lost is a television drama series from ABC that follows the survivors of a plane crash that crashes onto a mysterious island. The show features a diverse group of characters, each with their own personal and emotional baggage, shown in flashbacks.

As they struggle to survive and find a way off the island, they encounter strange occurrences and mysteries such as a polar bear and a giant smoke monster. The survivors soon discover that the island holds many secrets, including a mysterious hatch, a research station, and many more unsolved mysteries.
Raised By Wolves Season 3: Will HBO's Sci-Fi-Dystopy Continue?
To be honest, Lost doesn't really have that much to do with coming of age stories. But it is definitely an exciting mystery series worth watching, and there are several parallels to Welcome To Eden.

Lost won a bunch of awards and we highly recommend watching the first three seasons – after that, the series definitely starts lacking its original quality, opening up more questions than it actually answers.

Why Every Video Game Movie Is Doomed To Fail
This article contains affiliate links which are marked with [shopping symbol]. These links can provide a small commission for us under certain conditions. This never affects the products price for you.