Black Panther 2 was only released in theaters in November. But already one of the main actresses from Wakanda Forever has revealed plans for a third film during the Golden Globes. Great news for all Marvel fans.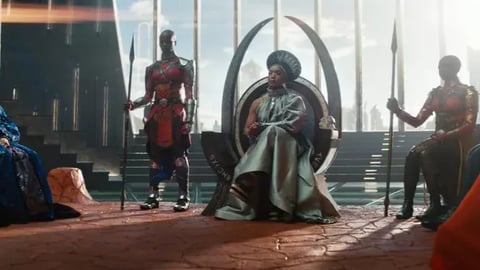 This is a good day for all Marvel fans, but especially for all fans of the Black Panther franchise. The news is based on an interview with Letitia Wright at the Golden Globes.
A Black Panther 3 Film Is Coming
A third Black Panther film is planned, according to star Letitia Wright. As she revealed in an interview by the Golden Globes, the third installment is already in development. We will have to wait a little longer, but this is nevertheless pretty good news.
Letitia Wright on plans for a #BlackPanther3: "I think it's already in the works...It's gonna take a while, but really excited for you guys to see that." #GoldenGlobes https://t.co/mPI0zz0SqB pic.twitter.com/hILe9CZP4B

— Variety (@Variety) January 11, 2023
Black Panther 3 isn't a done deal yet, but it seems like they are working on it very seriously. This makes perfect sense, because both the first and the second films were a real success. Black Panther was released in 2018 and earned more than 1 billion US-Dollar worldwide. Unfortunately, Chadwick Boseman, the Black Panther, can no longer share in the success of the second part.
He died of colon cancer in 2020. But the second part, Black Panther: Wakanda Forever, released in November and still made more than $830 million worldwide. The script was altered after Boseman's passing.
So, it looks like there will be a third Black Panther film, even if we have to wait a while for it. Until then, we can stream Black Panther: Wakanda Forever on Disney+.