You just want to watch your favorite series, but you just get "Error Code 42"? We have a few solutions on how to fix that!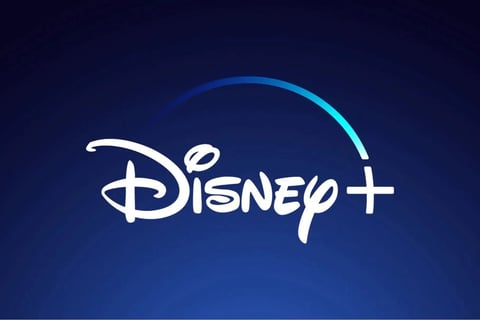 Disney+ offers a vast variety of series and movies, ranging from old TV classics like The Simpsons to new releases, like the uncountable Star Wars series. But what ever you want to watch, with the error code 42 you won't be able to do so. But don't worry! It's one of the most common Disney + errors, so there are a few easy ways to fix it.

What Causes Error Code 42?
Error code 42 is caused by connection issues. To be more specific: Your device fails to connect to the Disney+ service. Instead of "Error Code 42" popping up, it's also possible that your screen goes black, and you're only able to hear the sound or not even that. Don't panic, nothing is broken. There are two main reasons for this issue:
There is a problem with the Disney+ servers
There is a problem with your internet connection
How To Fix Error Code 42 On Disney+
Well, if there's an issue with the Disney+ servers, you can't do anything but wait, but you sure want to figure out if that's the case. To do so, follow this checklist:
If the problem is because of the Disney+ servers, just do something else and check if the issue is fixed from time to time. Why not switch to another platform like Amazon Prime, with this free trial until the issue is solved?
If it isn't Disney's fault, follow these steps:
Check your internet connection
Are you using a VPN? Try turning it off

Restart Disney+

If you're watching via app, close it completely and relaunch it after a moment – make sure you have the latest version installed, if not update it
If you're watching online refresh the site or better, close it and try again after a moment

Try clearing cache and cookies if you're using Disney+ on a smartphone or tablet

Visit the Settings App
Select Apps
Select Disney Plus from the list
Choose Storage & Cache
Select Clear Cache


Try turning your device off an on again


If you're using a streaming media player, disconnect it for two minutes and then plug it back in

If you're watching on your PC, tablet, smartphone etc. restart the device

Try to log into your Disney+ from a different device, if it works, the device you were watching on it the problem
Restart your router and wait 10 seconds before turning it on again
Uninstall the Disney+ app and reinstall it
Nothing of this worked and you still can't watch Disney+? Well, unfortunately you'll have to contact the Disney+ support.

You can do so via telephone:

888-905-7888 (US)
888-282-0520 (CANADA)
020 3936 2903 (UK)
1800-965-160 (AUSTRALIA)
Or you can try to solve the problem via the 24 hours Disney+ Live support, which you can find here, but hopefully something from our list could already help you!
Maybe you want to play a game in the meantime.... Jedi Survivor maybe?
This article contains affiliate links which are marked with [shopping symbol]. These links can provide a small commission for us under certain conditions. This never affects the products price for you.