HBO recently announced their plans for a new Game of Thrones show "A Knight of the Seven Kingdoms: The Hedge Knight," and another prequel adapting the story of Aegon's conquest.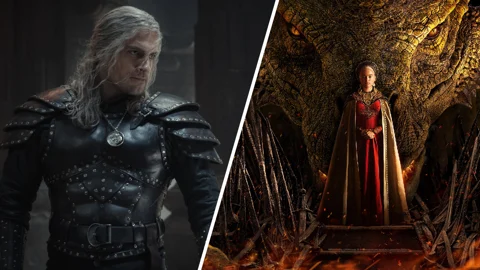 George R.R. Martin's Song of Ice and Fire provided us with one of the best fictional worlds in recent history. Even though the last couple of seasons of the book adaptations were heavily criticized, fans still want more stories portraying the world of Westeros. Now it looks like one of the most anticipated chapters in the franchise might be adapted not only into a TV show but a movie as well.
HBO is officially moving forward with a prequel to "Game of Thrones" based on George R.R. Martin's "Dunk and Egg" books. The announcement was made during a presentation to press and investors on April 12 by Warner Bros. Discovery, where it was also revealed that the combined HBO Max and Discovery+ streaming service will be known as Max. This news comes more than two years after Variety exclusively reported that the series was in development.
Prequel To Game Of Thrones - A Knight of the Seven Kingdoms: The Hedge Knight
The upcoming show, titled "A Knight of the Seven Kingdoms: The Hedge Knight," is based on a series of fantasy novellas by Martin that tell the story of Ser Duncan the Tall (Dunk) and a young Aegon V Targaryen (Egg) 90 years before the events of "A Song of Ice and Fire."
The official tagline describes the show as following "two unlikely heroes" who "wander Westeros... a young, naïve but courageous knight, Ser Duncan the Tall, and his diminutive squire, Egg." The series is set in a time when the Targaryen line still holds the Iron Throne, and the last dragon has not yet passed from living memory.
Martin, along with Ira Parker, who served as a co-executive producer on "House of the Dragon" Season 1, will be the writer and executive producer of the show. "Game of Thrones" and "House of the Dragon" veterans Ryan Condal and Vince Gerardis will serve as executive producers as well.
Martin has published three novellas in the "Tales of Dunk and Egg" series so far, which include "The Hedge Knight" (1998), "The Sworn Sword" (2003), and "The Mystery Knight" (2010). These novellas were later published together as "A Knight of the Seven Kingdoms" in 2015. This is the latest project set in Westeros by HBO, which has developed multiple series in the world created by Martin.
The first season of "House of the Dragon" premiered in August 2022 and was renewed for a second season less than a week after it launched. Season 2 is currently in production. Variety also exclusively reported that HBO is looking to develop a series set during Aegon's Conquest.
Aegon's Conquest Adaptation In Development
After the first season of House of the Dragon turned out to be a huge success, it seems like HBO is feeling confident enough to announce more projects for the Game of Thrones franchise.
With Aegon's Conquest, one of the most epic chapters of the history of Westeros might soon be coming to our living rooms. This was first reported by Variety, as they were able to get a hold of some exclusive info. The project is still in its early stages, with no writer yet attached to the title.
An interesting new concept HBO and Warner Bros. are allegedly planning to try out with this one is building an interconnected movie & series universe, "though plans remain in flux at present".
Aegon's conquest of Westeros is a prequel that will explore Aegon I Targaryen's conquest of Westeros. Though no writer is attached yet, HBO is reportedly searching for one to move the project forward, and there may be a feature component to the project that would lead into a potential series. The show would follow Aegon and his sister-wives as they use their dragons to conquer the kingdoms of Westeros, with the exception of Dorne, and establish the Targaryen Dynasty approximately 300 years prior to the events of "Game of Thrones."
It's not surprising that HBO would want to expand the "Game of Thrones" universe, given its value as a piece of intellectual property. Other media companies have built interconnected film and TV universes around their biggest titles, such as Disney's Marvel Cinematic Universe. Warner Bros. Discovery is also working on a rebooted DC Universe.
But who would be an appropriate choice to portray the person to unite the Seven Kingdom? Fans are asking for Henry Cavill and to be honest, he sure would be a perfect match.

But so far the project is still a long way down the line, so we're gonna have to wait and see.