Twitch has unbanned Indiefoxx, now known as JenFoxx, after almost two years of being banned from the platform, sparking speculation about the return of other popular streamers and the future of Twitch.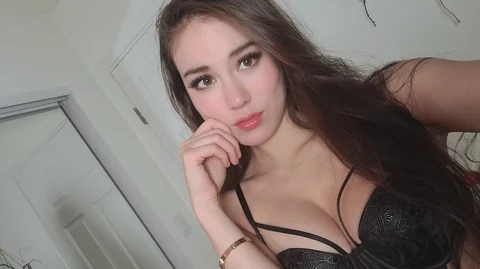 In a much-awaited turn of events, the controversial streamer Indiefoxx has finally been unbanned on Twitch. The content creator, famous for her ASMR and hot tub streams, was removed from the platform almost two years ago, after several bans. However, the ban did not deter Indiefoxx from creating content, as she continued to do so on her OnlyFans account while accusing Twitch of blocking her unban requests.
But all that seems to be behind Indiefoxx now, as she has been granted permission to return to Twitch. Under the new username JenFoxx, the streamer expressed her gratitude to Twitch for the unban and promised not to "mess this up". Fans of Indiefoxx have welcomed the news and shown their support for the streamer's return to the platform.
Indiefoxx Resurrected From The Twitch Graveyard
Indiefoxx was a rising star on Twitch, garnering a significant following due to her streams, but she also faced several controversies resulting in multiple bans before being indefinitely banned. She later revealed that a wardrobe malfunction was the reason behind her permaban. Despite being banned from Twitch, Indiefoxx continued to create content on her OnlyFans and has thereby not been forgotten, at least by her male fans.
I'm literally crying rn holy smokes twitch unbanned me thank you @Twitch for the opportunity I promise I won't mess this up. I'm literally shaking rn my heart is pounding so hard I'm so grateful https://t.co/EHhe6MMZZU

— JenFoxx (@Jenfoxxxy) April 5, 2023
The news of Indiefoxx's unban has sparked speculation among Twitch viewers, with some wondering if other popular streamers like Ice Poseidon, JiDion, and Dr Disrespect could also make a return to the platform. Although Indiefoxx has not yet revealed the type of content she has planned for her return to the streaming world, her unban may signify a turning point for Twitch in the battle for streaming platform supremacy.
Some, however, have speculated if the unban was a strategic move to bring Twitch back into the limelight after the recent Kick signings. Esports caster and host Eevisu even claimed that Twitch is "pulling out all the stops to battle Kick, the war is just starting".