Call of Duty Warzone 2 roast ends in an apology.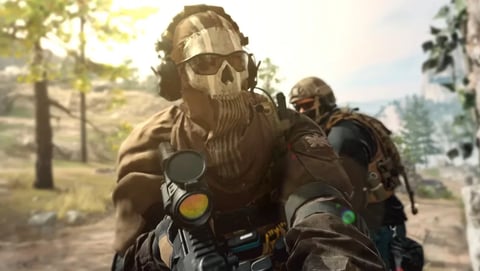 ModernWarzone, a popular Call of Duty streamer and player, recently posted a video on Twitter apologizing to his followers for his support of Call of Duty Warzone 2. He admitted that the game was a failure from the start and that he should have expressed his true feelings to the community earlier. Since its launch in 2022, the game has been very divisive, with only a few players enjoying it while the majority of the community has expressed frustration with the overall experience.
He claims that he just wanted to give the game a chance at first, and didn't want to judge too harshly too soon. In fact, he went on to say that he was trying to convince himself that the game had the potential to be better. However, this was not the case when he initially tested it out. Despite other streamers also giving Warzone 2 the benefit of the doubt, it was simply no match for its predecessor. ModernWarzone apologized to his followers for not speaking out sooner and for choosing the wrong path.
"I Owe All of You an Apology" Warzone 2 Roast Goes Wrong
One of the main reasons for this frustration is the change in approach by the developers compared to the original Warzone title. ModernWarzone explained that he and other streamers knew from the beginning, specifically after playing it at COD NEXT, that the game was not going to go over well with the community due to the new mechanics and gameplay. Despite this, they chose to give it the benefit of the doubt and hope for improvements in the future

"I knew, and almost everyone knew, from the moment we played it at COD NEXT. From the moment we found out about all the new mechanics and the way the game worked, we knew this s**t was not gonna over well this year. Our feedback wasn't really listened to."
I owe all of you an apology. I'm sorry. pic.twitter.com/EaLOGCjYSd

— ModernWarzone (@ModernWarzone) April 1, 2023
However, it became clear that Warzone 2 was no match for its predecessor, and ModernWarzone expressed regret for not expressing his true feelings earlier. He apologized to the community for choosing the wrong path and not being honest with his feedback. Now let's see if Infinity Ward can do the same...