During a recent broadcast, Twitch streamer Bajo revealed how he got revenge of a former bully trying to leech off of him.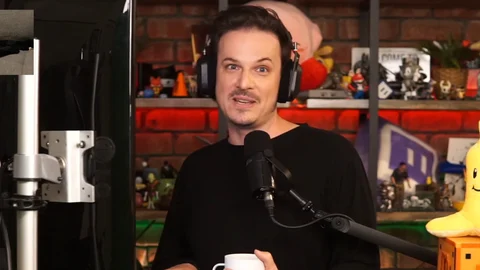 During a Twitch stream former host of the Australian TV-Show "Good Game", Steven "Bajo" O'Donell revealed how he got revenge on a former bully after more than 10 years.
Bajo is an actor from New Zealand that also hosted the Australian TV-show "Good Game" and "Good Game: Spawnpoint". He started mainly streaming on Twitch in 2017 and is well known for his interactive streams, allowing fans to interrupt his broadcast with all kinds of alerts.
During a recent stream, Bajo talked about how he was severely bullied at school, This got so bad, that even the teachers had to get involved forcing the bullies to apologize. The apology was less than genuine, with them barely containing their laughter.
The worst thing was that one of the 3 main bullies was a former friend of Bajo that turned on him.
Bajo Gets Back At Former Bully Trying To Use His Platform
Just about a decade later, though, Bajo got his revenge, when that exact bully (the former friend) had the audacity to try and suck up to him for a free shoutout.
At that time, Bajo was hosting "Good Game", a show providing game reviews, news etc., when said "friend" reached out to him, asking if he could cover the game he was working on, during the show.
Bajo's response was short and sweet, simply answering "Get fucked!". Bajo retold this story recently during a stream and remarked that this was probably the most spiteful thing he has done in his entire life.

This has got to be one of the most satisfying comeback stories ever, as Bajo not only succeeded at life, but was also able to completely deny a person that made his life a living hell in High School. Get fucked!
If you've ever thought about working for a streamer, just know that sometimes they have really strange demands:
This article contains affiliate links which are marked with [shopping symbol]. These links can provide a small commission for us under certain conditions. This never affects the products price for you.