Kyedae has kept streaming despite her cancer diagnosis. She recently opened up about the impact this diagnosis has had on her mental health.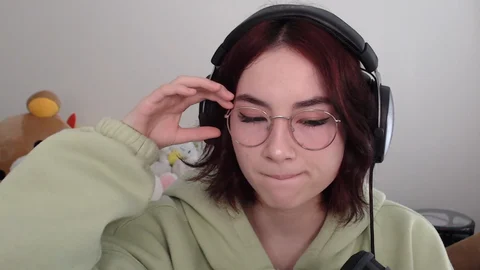 Ever since her cancer diagnosis, the popular Valorant streamer Kyedae has been making jokes about it and just overall appeared to deal with the situation pretty well. To no surprise, though, the 21-year-old now revealed the toll the diagnosis took on her mental health.
Kyedae Opens Up About Her Mental Health Struggles Following Cancer Diagnosis
Kyedae is arguably the biggest female Valorant streamer on Twitch, even winning best Valorant streamer at this year's Streamer Awards. She and her fiancé TenZ are an iconic streamer couple that are crushing it on Twitch and Valorant, exciting thousands of fans.
This made it all the more tragic, when earlier this month, Kyedae revealed that she was diagnosed with cancer. The saddening message was received with a lot of support from her fans and fellow Twitch streamers, and even Riot provided her with a specialized care package.
It always looked like Kyedae with her headstrong personality wasn't really struggling with her diagnosis, cracking jokes and even being able to handle hateful comments without much of a frown.
Just recently, though, Kyedae opened up about how much she was in fact struggling with her diagnosis, talking about her mental health struggles.

"I'm having just a really f***king difficult day. And I obviously only show a bit of how I'm feeling and what I'm going through, and a lot of people are saying I'm really strong. But I'm not. I'm actually really scared. I'm really f***king scared."
The touching words were received with as much love and support as possible by her chat.

In the clip, she sends out a powerful message, about how even if people seem like they're doing alright, they might in fact be struggling without showing it.
"I wanted to tell you guys this because people on the outside can look like they're doing well on the outside but, they're not on the inside. And just please know that everyone is going through stuff and this isn't just a pity party. It's not what I want."
Kyedae is an exceptional role model for the way she is handling her diagnosis and should receive as much support as possible.
She is not the only one struggling with cancer, and not everyone is lucky enough to be able to afford the treatment. If you want to support cancer research, or treatment for the people afflicted, check out this link and see what it is that only you can do to help.

This article contains affiliate links which are marked with [shopping symbol]. These links can provide a small commission for us under certain conditions. This never affects the products price for you.