Unpleasant separation and no adult handling it: Jojo Siwa is a relationship wrecking ball to her ex-partners. Katie Jane Mills wants to stop this drama.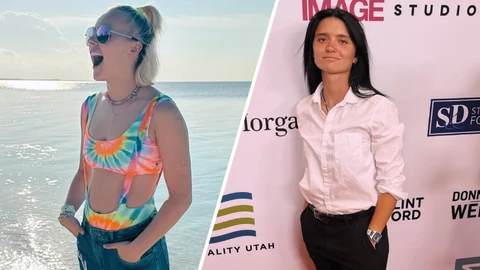 JoJo first got famous for her appearance on the reality show Dance Moms, and since then, she's become a viral TikTok sensation, known for her dancing skills and love of Disney World. However, her recent relationship drama with fellow content creator Avery Cyrus has made waves across social media, with rumors flying about cheating and clout-chasing.
Now JoJo Siwa is getting called out by her ex-girlfriend Katie Jane Mills in a fiery TikTok video. Apparently, Mills accuses JoJo of spreading untrue stories about her past relationships, and wants her to stop the madness.
JoJo Siwa Is A Relationship Wrecking Ball: TikTok Drama With Ex-Partners
Mills accused Siwa of attacking her and another ex-partner, Avery Cyrus, and of pushing a narrative about her exes that is inaccurate. Siwa has recently gained a new following after coming out as part of the LGBTQ+ community, with fans invested in her love life and seeing her be authentic in her relationships.
However, her recent relationship and breakup with Cyrus has been a topic of discussion on social media, with accusations of cheating and clout-chasing being thrown around.
In Mills' TikTok video, she criticized Siwa for telling her and Cyrus that she loved them and then ghosting them the next day, before posting all over the internet that they were clout-chasers and love-bombers. Mills also claimed that Siwa sent her and Cyrus through hell for months without giving any explanation, and accused Siwa of deciding to go to Hollywood Boulevard, Disney, and the Lakers game.
Mills stated that anytime she posted something, she asked Siwa's permission first, and had text receipts to prove it.
Mills asked Siwa to stop attacking her and Cyrus, and to leave them alone. Siwa has not responded to the video yet.