Rick and Morty travel to different dimensions and planets, encountering various strange creatures and dealing with interdimensional conflicts along the way. Soon, they'll get to do that in their own manga.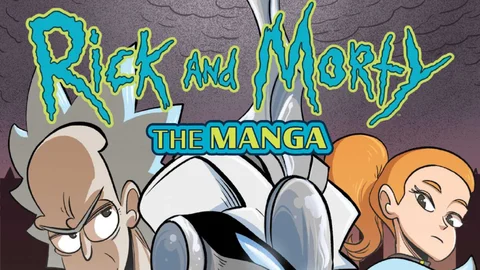 Rick and Morty fans can look forward to Season 7 of the Adult Swim animated series, as well as a new anime spin-off and a manga adaptation. The manga, titled "Rick and Morty: The Manga Vol. 1 – Get in the Robot, Morty!", will be released by Oni Press in collaboration with Warner Bros. Discovery Global Consumer Products and Adult Swim later this Fall.
This graphic novel will give the long-running series a full manga makeover and is the first in a series of manga-styled adventures for the duo.
Rick and Morty Manga Announced
Written by Alissa M. Sallah, illustrated by JeyOdin, and lettered by Christopher Crank, the graphic novel takes on the popular genre of mech-fighting manga with the show's characteristic irreverent humor. The cover art has already been revealed, and the book promises to offer fans of adult animation the same characters, humor, heart, and outrageous battles they know and love.
Bess Pallares, Senior Editor, expressed excitement about the project, stating that if anyone could make Gendo Ikari look like a reasonable parent, it's Rick Sanchez. The team plans to continue exploring different genres and storylines in future volumes of Rick and Morty: The Manga. The first volume will be available in paperback on November 1, 2023.