Even if you spend your money on good things, there's always the same theme: haters gonna hate MrBeast generosity.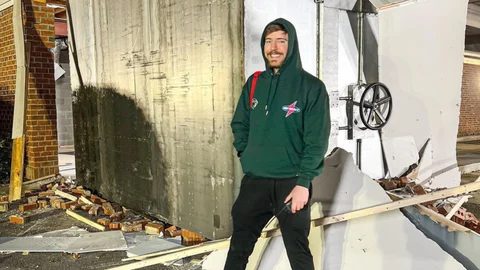 MrBeast, a well-known YouTuber and philanthropist, is facing criticism from the internet once again. He recently tipped a waitress with a whole car as a token of gratitude for his meal. MrBeast's philanthropic efforts, which include rebuilding houses, providing meals, and saving orphanages, have earned him both popularity and controversy.
Despite his charitable work, some internet users dislike MrBeast, and his latest gesture has caused quite a stir. The TikTok video of him giving the car to the waitress went viral, with the waitress crying tears of joy and thanking him for the generous gift.
Why MrBeast Keeps Getting Hate For His Generous Videos
MrBeast faced some criticism for his act of tipping a waitress a car due to various reasons. Some critics pointed out that the car would count as part of the waitress's income, potentially putting her in a higher tax bracket.
Additionally, some people felt that the branding of the car with MrBeast's logo was not appropriate, and it could be seen as a form of self-promotion. However, despite these negative reactions, many people defended MrBeast and praised him for his philanthropic work.
Others criticized MrBeast's car donation, saying it highlights the car-centric culture in society. Despite these negative reactions, MrBeast continues to be a prominent figure online, using his platform to give back and help those in need.
Despite facing criticism for his recent act, MrBeast is unlikely to stop performing good deeds for the public in the future.