Twitter has been secretly boosting 35 "elite" accounts. The full list of accounts has now been leaked, and many of them will surprise you.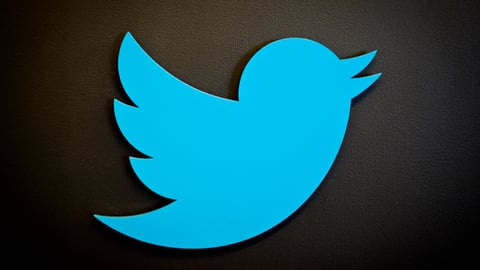 Recently leaked documents have revealed that Twitter has a list of 35 users who receive boosted engagement on the platform, including LeBron James, and President Joe Biden. These users are monitored and given "increased visibility," according to tech publication Platformer.
The list was originally created to track how modifications to the algorithm would affect engagement and visibility for users with large followings. However, the purpose of the list changed in December 2022 when Elon Musk noticed a drop in engagement on his tweets. Twitter's engineers then allegedly created ways to tweak the algorithm so that tweets from high-profile users were always shown.
Elon Musk's Secret Elite: Twitter Boosting Influencers
Elon Music has a secret army of Twitter cheaters who have gained an unfair advantage to increase the reach of their Tweets. Furthermore, Platformer claims that Musk repeatedly flags the complaints of high-profile users over those of average ones, effectively forcing Twitter's engineers to act as a customer support team for Musk and his most favored users.
With Musk's recent announcement that the For You Page will only show verified accounts starting on April 15, it is likely that users will see more of these high-profile users on their timeline in the future, whether they follow them or not.
New: For months, Twitter has maintained a list of VIP users, including LeBron James, Glenn Greenwald, Ben Shapiro, AOC, and Marc Andreessen, that it monitors and gives increased visibility to on the platform. 1/ https://t.co/PnXhb6dvth

— Zoe Schiffer (@ZoeSchiffer) March 28, 2023
According to the documents obtained by Platformer, this is the list of all 35 users who receive boosted engagement on Twitter:
Elon Musk
LeBron James
Ben Shapiro
@catturd2 (pseudonymous conservative commentator)
Alexandria Ocasio-Cortez (U.S. Representative for New York's 14th congressional district)
Joe Biden
Marc Andreessen (venture capitalist)
Glenn Greenwald (journalist and author)
Joe Rogan (podcaster and comedian)
Jordan Peterson (professor and author)
Tim Pool (journalist and political commentator)
Dan Scavino (former White House deputy chief of staff for communications)
Dave Rubin (podcaster and political commentator)
Tucker Carlson (political commentator)
Charlie Kirk (conservative activist and founder of Turning Point USA)
Katie Hopkins (British media personality and commentator)
Candace Owens (conservative commentator and author)
Nigel Farage (British politician and former leader of the UK Independence Party)
Raheem Kassam (British political activist and commentator)
James O'Keefe (founder of Project Veritas)
Darren Grimes (British political activist and commentator)
Laura Ingraham (political commentator and radio host)
Matt Walsh (journalist and author)
Sean Hannity (political commentator and radio host)
Tomi Lahren (political commentator)
Sebastian Gorka (political commentator)
Tucker Carlson Tonight (Fox News show)
Fox News
CNN
MSNBC
The New York Times
The Washington Post
The Wall Street Journal
BBC News
Reuters
It should be noted that this list may not be comprehensive, and it is possible that there are other users who receive special treatment on the platform.