Andrew Tate would love a "Get Out Of Jail Free"-card, but that ain't happening as a judge just denied him a bail appeal.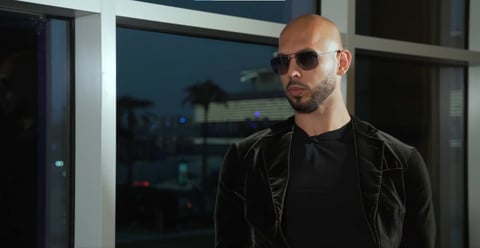 Andrew Tate has been denied bail by a Romanian judge, leaving him and three others in custody for another month. Tate was arrested in December 2022 following a police raid on his home in Bucharest, and since then, he and his associates have remained in custody. Initially, he was sentenced to 30 days of detention, which has been extended several times, most recently on March 22.
Being in prison is not like Monopoly, where you come to an event field and gets to draw a card that lets you get out of prison back to "start". It's not that easy in real life, and Andrew Tate seems to learn that yet.

Andrew Tate's Request For A Bail Appeal Denied
Tate has attempted to appeal the extensions multiple times but has been unsuccessful. He even submitted an application for bail to be placed under house arrest, but this request was also denied. On March 29, the judge rejected Tate's latest appeal against the decision not to release him on bail.
According to a report by Reuters, Tate and his brother Tristan will remain in custody for the time being, with their current release date set for the end of April. However, the judge may extend their custody further, as Romanian law allows for a maximum of 180 days of detention without any charges being pressed.
After the Bucharest Court rejected their initial request for bail in early March, the brothers filed another appeal, which is set to be heard on March 31, 2023. The outcome of this appeal will determine whether or not they will continue to be held in custody.