Incredibly good in chess and now in the game for his ongoing streamer life, Kick got the checkmate on Twitch and signed GMHikaru.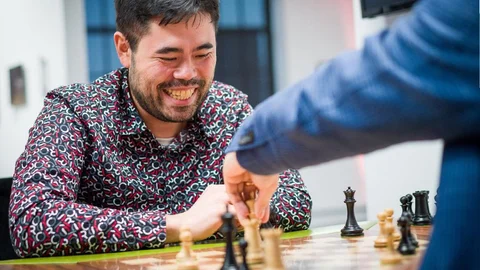 Hold on to your chess pieces! Kick, the "little" streaming platform just made a big move by signing the one and only GMHikaru. That's right, the chess streamer with 1.8 million followers on Twitch is making the leap to Kick, leaving viewers across the globe in shock.
The reason why GMHikaru is going to Kick is not explicitly mentioned. However, it could be possible that GMHikaru was offered a more attractive contract or a better deal by Kick compared to what he was getting on Twitch. Stinginess doesn't always pay off, should Twitch start to worry?
Checkmate: Kick Steals GMHikaru From Twitch
After managing to pull GMHikaru to their side, Kick isn't stopping there. They've got five more big signings up their sleeve, and they're not afraid to take shots at Twitch in the process. Trainwrecks, co-owner of Kick, has been throwing shade at Twitch left, right and center, even mocking them for sending Kai a pair of sneakers instead of a contract. Ouch.
Welcome to the Kick family @GMHikaru

Live Wednesday 11AM EST https://t.co/GjKXKBhVHM pic.twitter.com/LWZD8lw88Y

— Kick.com (@KickStreaming) March 29, 2023
We don't know the details of Hikaru's contract yet, but one thing's for sure: Twitch better watch out. With Kick's determination to take over the streaming world, it looks like they might just give Twitch a run for its money. And who knows? Maybe we'll see more sneaker contracts in the future.