The new Co-CEOs of Netflix gave an interview with Bloomberg to talk about the company's present situation and explained what they really think about the many cancelations and other issues.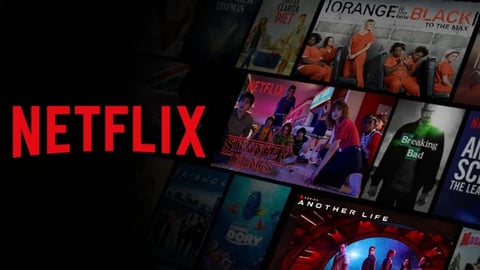 Nowadays, we have a lot of different streaming services, so it's even more important to stick out by offering us amazing and unique experiences. Recently Netflix hasn't really delivered in this area and have instead enraged many with the endless cancellations, banning of password sharing, and ad supported subscriptions.

With that in mind you can see how important it is for the new Co-CEOs Ted Sarandos and Greg Peters to really deliver. In an interview with Bloomberg they made some very baffling comments, with the largest one being this:
We have never canceled a successful show. A lot of these shows were well-intended but talk to a very small audience on a very big budget. The key to it is you have to be able to talk to a small audienceon a small budget and a large audience at a large budget. If you do that well, you can do that forever.
Yes, you read that right. From the over a dozen shows none was successful in the eyes of the people upstairs. I can hear Warrior Nun fans scream in (justified) outrage.
Tone-Deaf CEOs See No Problems
It's actually baffling to read the interview completely, because I've never seen someone miss obvious problems so blatantly. Netflix has a lot of people venting at them, but it doesn't seem to really make an impact on the people in charge.
Firstly they completely misunderstand the concept of a TV series. You can see that just by this quote:
We're just getting started to make Squid Game not an unusual thing, but basically something that happens literally every week.
Respectfully, it doesn't work like that. Sure it's amazing when a show conquers the internet like Squid Game. Although the conclusion from that success shouldn't be, that series only have value, if they can achieve this as well.
Sadly it doesn't end with their unrealistic expectations towards their shows. Later in the interview the CEOs talk shortly about the password sharing situation and losing viewers as a result of their decisions. Honestly they don't sound too worried:
Those people know how to watch Netflix. They've watched something on Netflix that they've loved. Our job is over the next couple of years to win all of them back. We won't do that out of the gate. Some of those folks are borrowing because they're more price sensitive, they're less engaged or whatever. But if we deliver a Wednesday every week, if we deliver a Glass Onion every week, we'll get the vast majority of those viewers back.
After reading all their remarks my hope for a positive change in Netflix's decisions has plummeted drastically. As leaders of an entertainment service maybe the CEOs should try to listen instead of rushing forward. Because if they continue like this the trust between us and them will break even more, and who will watch Netflix then?
This article contains affiliate links which are marked with [shopping symbol]. These links can provide a small commission for us under certain conditions. This never affects the products price for you.