After the success of Netflix's Addams Family spinoff Wednesday, many of the actors featured on the show gained popularity. Now, sexual assault allegations were brought up against one of them, as women on Twitter speak up against Percy Hynes White.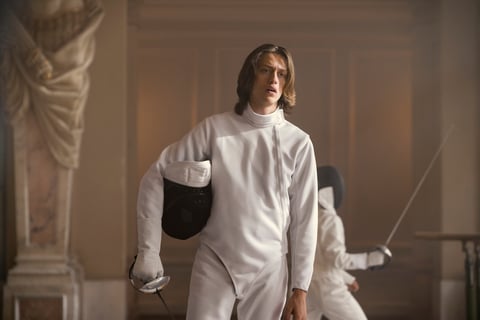 Percy Hynes White, who played Xavier Thorpe in the popular Netflix show Wednesday has been accused of sexual assault by multiple women, with fans calling for his removal from the series.
It looks like it all started, when Twitter user @milkievich shared a Twitter thread detailing White's behavior of "manipulating girls" as well as images, White allegedly sent to minors. The thread also contains a video of him using a racial slur in what looks to be part of a performance.
It hurts to see this man in the public eye and admired by hundreds of thousands of young girls.
He let me get raped in his basement, and when he called me about it he was most worried about the police and not if I was okay. Then he continued to let a rapist live at his mothers.

— desiree (@desireeecameron) January 19, 2023
After this went public, multiple more women have come forward telling their stories regarding White's predatory behavior, asking for him to be removed from the Wednesday series.
Since then, the Twitter thread has amassed thousands of retweets, likes and millions of views as the #cancelpercy is gaining momentum.
Wednesday Star Percy Hynes White Accused Of Sexual Assault
The same user that shared the Twitter thread shared screenshots of messages she'd sent, detailing several allegations against White.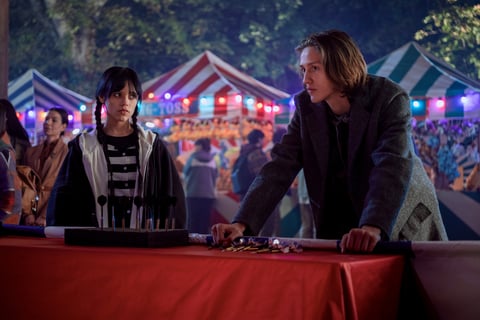 In those, she accuses him and his friends of predatory behavior, trying to manipulate girls into sexual acts, claiming he already has rape allegations against him.
Many other women have come forward, telling similar stories, about how White and his friends would allegedly throw parties "to explicitly invite women they thought were hot, so they could get them drunk and high enough to have sex with them."
The Twitter thread also contains images that appear to show White nude, as well as a lot of replies from women telling their own allegations of assault against him, including sleeping with a minor.

omg. yet another bit of proof for yall. he used to send pics like this to a group of minors disgusting pic.twitter.com/n5qxt2MOUV

— aries ESGBPINNED #cancelpercy (@milkievich) January 19, 2023
So far, White has not addressed the allegations against him and instead turned off the comments for his Instagram account.