Spider-Man: Beyond the Spider-Verse is coming! The release date, cast, plot and everything else you could possibly need to know is right here waiting for you.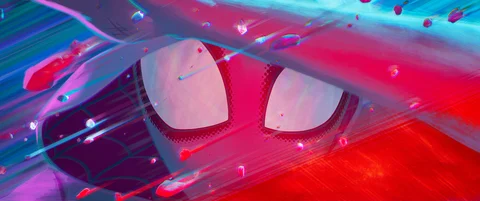 It's got great animations, it's got a great story, and it doesn't need to deal with the question that splits humanity apart: who's the best Spider-Man? (It's Andrew Garfield, by the way. Add me. Fight me.) But the animated movies are absolutely amazing, even without my beloved Andrew, I'll admit that!
After the huge success of Across the Spider-Versethat came out in early June 2023, there are lots of questions bouncing around in our minds (like Miles Morales himself). They'll most likely be answered in the third movie, so here's everything you need to know!
Spider-Man: Beyond the Spider-Verse | Release Date
The release for Spider-Man: Beyond the Spider-Verse is set to be March 29, 2024. That's pretty soon after the second movie, isn't it? I'm glad, but, you know? Isn't that kind of unusual? Is that even realistic?
Why yes, it is realistic. Across the Spider-Verse's original story was too long for a single movie, so writers Phil Lord and Christopher Miller decided to split it into two movies: Across & Beyond the Spider-Verse. The team worked on
both movies simultaneously – so don't worry, they won't release Beyond the Spider-Verse on a time-budget of a few months.
Although that explains why the release date isn't that far in the future, delays are always possible and with the recent strikes, nobody can be too sure if the release date may be pushed back. Fingers crossed.
Spider-Man: Beyond the Spider-Verse | Cast

It's already confirmed that they were working on two movies at the same time, so the creative team and the cast will most likely stay the same. That includes directors Joaquim Dos Santos, Kemp Powers and Justin K. Thompson and writers Phil Lord, Christopher Miller and David Callaham.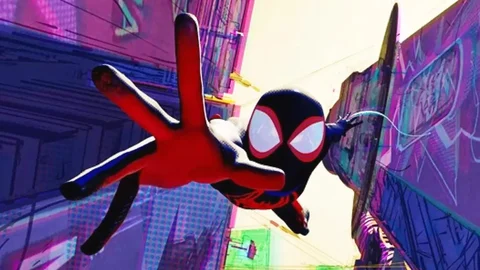 The voice cast will pretty sure stay the same as well with Shameik Moore and Hailee Steinfeld reprising their roles as Miles Morales and Gwen Stacy, Oscaar Isaac as Miguel O'Hara, Jason Schwartzman as Spot, Issa Rae as Spider-Woman... you get the gist of it, right? Do I really need to list every Spider-Man from every universe...?
Because, if Across the Spider-Verse taught me anything, it's that there's countless more Spider-Men to be seen. That's what writer Phil Lord told Collider as well:
Believe it or not. You thought that you've seen every Spider-Person that you could imagine, but not every Spider-Person we can imagine.
Dear Mr. Lord, sir, I dare you to animate Andrew Garfield's Spider-Man, then! There's a reason he's the "amazing" one, right? But I digress. Point being is: there's a good chance the cast will be even bigger than in Across the Spider-Verse.
Beyond the Spider-Verse | Plot
With Across the Spider-Verse ending on a cliffhanger, Beyond the Spider-Verse has lots of plot points it has to resolve. If you somehow got to this point without realizing there's gonna be spoilers, please be aware that the following section will be even more spoiler-y.
At the end of Across the Spider-Verse, Miles got stuck on another planet Earth with an unpleasant version of himself. Gwen plans his rescue with her Spider-Team and as soon as they get our Miles Morales back, they need to stop the murder of his father.
Simple as that, right?
Chances are not only that we'll see different versions of Gwen Stacy, but also her death as "it is sort of plot-integral", as Miller teased. I really don't know if I can live through that another time.
Well, now I made myself miserable thinking about Gwen Stacy in The Amazing Spider-Man (which is, like I said, the best Spider-Man) again. I'll be back when there's a trailer for Spider-Man: Beyond the Spider-Verse, okay?
This article contains affiliate links which are marked with [shopping symbol]. These links can provide a small commission for us under certain conditions. This never affects the products price for you.