Stranger Things Season 4 is changing up the game with ridiculously long episodes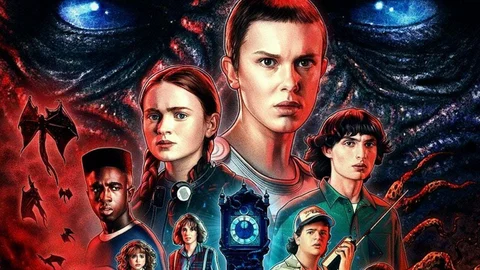 So there are a couple golden rules in TV, and one of those is the length of TV series episodes. Either they run for 20/30 minutes, 45 minutes or a full hour. Anything beyind that is no longer a show, it's a movie. Well, Netflix and Stranger Things Season 4 were thinking 'hold my beer', because they are completely changing the game.
Stranger Things Season 4 Has Movie-Length Episodes
Alright, so get this:
Episode 1-6: 1 hour, 15 minutes
Episode 7: 1 hour, 38 minutes
Episode 8: 1 hour, 25 minutes
Episode 9: 2 hours, 30 minutes
That's 13 hours for 9 episodes, and I'm loving it. Of course, we quite deserve it, because we've been waiting for Season 4 three years now. Yup, it's been three years since the end of the last season, and six years, since Stranger Things was first released.
Aside from the longer runtimes, Season 4 will also be released in parts. Part 1 will be released on May 27, and will contain episodes 1-7, while Part 2 will obviously be then made up of episodes 8, and 9, and it will be released on July 1. Luckily, Season 3 of Love, Death, Robots just dropped, so we've got enough quality Netflix to tide us over.