Even if you are not a top athlete you can do something good in the world for charity. As proven by Twitch streamer CDawgVA, who just beat an unbelievable Cyclethon.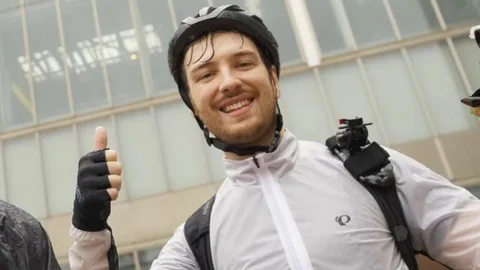 CDawgVA, a Twitch streamer, just raised a ton of cash for charity by biking almost 900 km across Japan! And I mean, this guy was biking like a madman, doing 100 km every single day for nine days straight. That's a lot of chafing, folks.
But despite the pain and the sweat, CDawgVA managed to raise over $552,000 for the Immune Deficiency Foundation. And he did it all with the help of some fellow YouTubers and streamers, who took turns biking with him every other day. I guess you could say they were his bike buddies!


Twitch Streamer Raises $552k For Charity By Riding His Bike
Let me tell you, CDawgVA was not messing around with this ride. He decided to bike the entire perimeter of Kyushu Island instead of taking the easy route. That's like going all the way around a pizza instead of just taking a slice. But he made it to his final destination, Kitakyushu, and promptly collapsed onto the ground like a sack of potatoes. Good thing there was a McDonald's nearby to refuel!
Thank you for $550,000 dollars raised in this cyclethon.

This honestly was really physically demanding on us and pushed us to our limits. But we did it and raised a shit ton of money for @IDFCommunity

Genuinely the best community I've ever been a part of. Thank you pic.twitter.com/f8yfEktwMp

— Connor (@CDawgVA) March 26, 2023
Hhe had some company, of course. AbroadinJapan and PremierTwo were there to help him every other day. And Ironmouse, the famous VTuber, was cheering for him during her streams.
He proved that you don't have to be a professional athlete to make a real difference in the world. And who knows, maybe next year he'll ride his bike across an entire country or something.