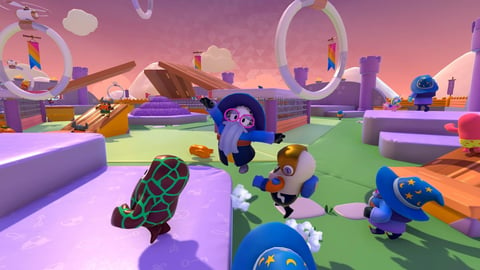 Mediatonic makers of Fall Guys Season 2, shocks the internet with a tweet explaining the "lore" behind the cute little bean racers. The internet explodes and reaches for its eye-bleach, but the damage has already been done, this cannot be unseen. Mediatonic apologizes with a follow-up Season 2 tweet.
I would say this is still probably not trigger warning worthy, but it will definitely change how you look at your Fall Guys bean as it runs around in a cute unicorn costume. Feast your eyes on the new and improved Fall Guys bean: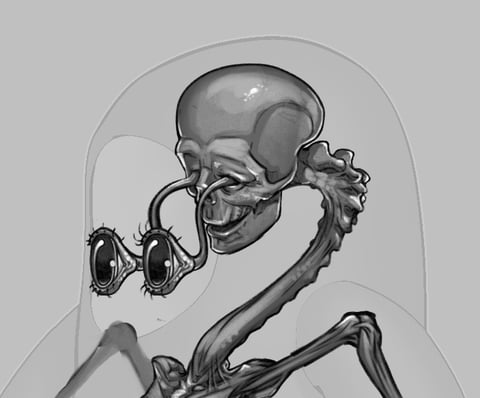 Apparently, the fans were asking the Fall Guys devs. for more story and lore behind the ultimate knockout battle royale game. Well careful what you ask for! In the original tweet that set the internet ablaze, the devs. also gave us the scale and the height of the beans so it turns out they are rather large and human-sized. But remember beauty is only skin deep!

Well, you asked for it...

This is official lore now

Remember:

* Human shown for scale
* Fall Guys are 183cm (6ft)
* This Fall Guy is happy, look into his eyes
* We can't take it back

Official Fall Guys Artwork by Senior Concept Artist:https://t.co/OgiS6WXzno pic.twitter.com/eCLJu1DBpP

— Fall Guys Season 4 (@FallGuysGame) September 23, 2020
The next day the devs. tweeted a half-hearted apology and gave the community some new screenshots from Fall Guys Season 2. Looks like we get a new race map with movable platforms and season 2's version of Hoopsie Daisy and Egg Scramble.
Please accept these sneaky screenshots of Season 2 as an apology for all of the darkness I have brought upon your timeline

pic.twitter.com/xnCxMobkh0

— Fall Guys Season 4 (@FallGuysGame) September 24, 2020
The overall reaction from the creepy lore tweet was mostly positive from the community and everyone seemed to be in on the joke. After all, Mediatonic embraces their inner troll and it's hard to take them too seriously. If you spend 5 minutes on their twitter, you'll know what we mean. We already covered when we think Season 2 will be released, but nothing has been officially announced.

We are still hyped for Fall Guys Season 2, so EarlyGame will be right here with all the news and details as they are revealed.