After some really violent recordings and pictures were uploaded a few days ago which heavily incriminate Mason Greenwood, EA has now removed him from FIFA 22.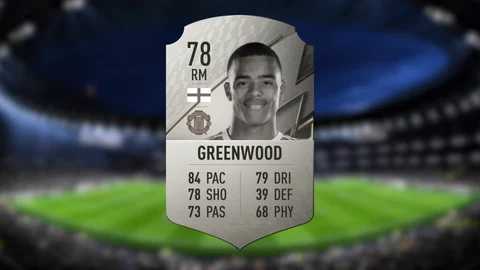 Honestly, it was only a matter of time: Publisher EA has removed Mason Greenwood from FIFA 22 after the current allegations. This means that it shouldn't be possible to pack the Manchester United player (currently not part of the team until further notice) in Ultimate Team on PlayStation, Xbox or PC.
He is also not the first player to be removed from FIFA this year.

FIFA 22: Mason Greenwood Removed
What happened? Following abuse and rape allegations posted by his ex-girlfriend on her Instagram story, Greenwood was arrested Sunday afternoon and spent the night in jail. His club, Manchester United, quickly responded to the incident, stating that the 20-year-old would not participate in training until further notice and would not be considered for upcoming matchdays. Afterwards, sponsor Nike also spoke out and ended its cooperation with the young striker.
Now, publisher EA has followed suit and also removed the English national player from the virtual pitch. He was completely removed from the Offline Data Base and it should not be possible to pack him in Ultimate Team either. What's scary at this point, is that the price of his Gold version (supply-demand) shot straight up and some people made comments like "Invest now". Sadly true...
EA should react as soon as possible and fix the price to leave no room for shabby trading attempts.
In our opinion, both Manchester United and EA Sports have reacted completely correctly. It doesn't matter if he is a great talent in FIFA 22 and in real life. If the accusations turn out to be true, Greenwood should never step foot on the (virtual) pitch again.