New names of well-known players were discovered in the FIFA code. Now, they have been added to FIFA 22 Ultimate Team. Dani Alves came in FUT Birthday – Ribery and Boateng are back for FIFA Ultimate Team.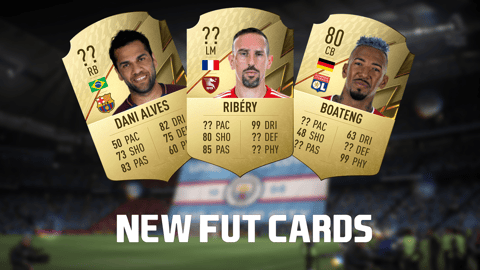 FIFA 22 Ultimate Team got new cards. But the cards, respectively the players, are not really "new". Because in all other game modes you can already play Dani Alves, Franck Ribery and Jerome Boateng.

However, FIFA 22 News has reported that some names already appeared in the game code a few weeks ago. Now they are in the game!

FIFA 22 Ultimate Team Gets New Players
Back in November, we puzzled over when Barcelona's then-new addition would be playable in FUT. And he is awesome: Dani Alves came in FUT Birthday with great stats. And he's not the only "legend" who came back to FUT.

Dani Alves, Franck Ribery, Daniel Sturridge & Co: The New Players In FIFA 22 FUT
Dani Alves (RB – 78) – FC Barcelona
Franck Ribery (LW – 81) – Salernitana
Jerome Boateng (CB – 82) – Olympique Lyon
Daniel Sturridge (ST – 76) – Perth Glory
André Onana (GK – 83)– Ajax Amsterdam
Gary Cahill (CB – 77) – AFC Bournemouth
Jetro Willems (LB – 77) – Greuther Fürth
Sergio Romero (GK – 80) – Venezia
Rubén Rochina (RM – 77) – Granada CF
When Will Dani Alves, Ribery, & Jerome Boateng Appear In FIFA 22 Ultimate Team?
Since mid-March! The stars have been to FUT on March 15.
Besides players who are added, there are also players who got removed from FUT.
Why Are Dani Alves, André Onana, Franck Ribery Not In FIFA 22 Ultimate Team?
If a player doesn't get an Ultimate Team card, then the player didn't have a valid contract with a club or with EA Sports until a certain date before the FIFA release. EA needs the licenses to be allowed to use player and club names.

Dani Alves returned to FC Barcelona after the FIFA release. André Onana was suspended due to a doping scandal. Illegal substances were found in his sample at that time, so he was banned and therefore not eligible to play in FIFA 22.