A video is making the rounds on TikTok, according to which you get a guaranteed walkout in FIFA 22 Ultimate Team. We show you what's up with this supposed glitch.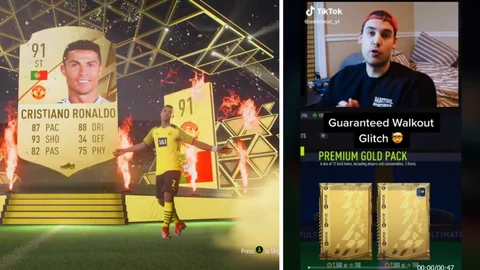 It's clickbait at its best. This is how you get a guaranteed walkout.

Everyone who is on the hunt for the best packs and players in FUT wants to know: Can you increase the chance of getting walkouts? Is there a glitch or a trick that increases the likelihood of getting a very good player?

What is a walkout in FIFA? Just in case you don't know: Walkouts are players with a rating of at least 86. There are also bad ones. But the special animation in which the player walks in usually means: joy, jubilation, pure excitement,

When we saw the video, we too were shocked. Guaranteed walkout in FIFA 22? Ok, we need to know everything about that. How does the walkout glitch work in Ultimate Team?

Guaranteed Walkout Glitch in FIFA 22: Is it Real?
Nope, it doesn't work, because as it turns out, the video is supposed to be a joke. Cheeky mikewoz_yet posted a 47-second clip, in which he states, that with his glitch in every FUT pack that you open, you will have a guaranteed walkout.

You have to go to FUT, put together a team with bad players that you have. 11 bronze are also ok. They're supposed to be trash.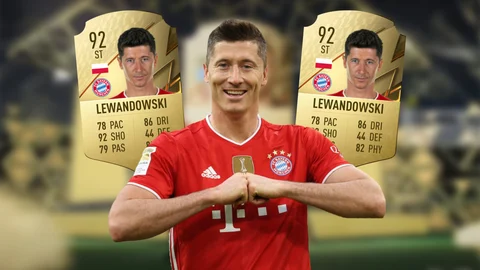 Then move on to the goalkeeper. Switch back and forth a few times with R1 and L1. After five to six times, you go to your keeper in the team and remove him. With 10 field players, you go back to the menu and... wait for it... in the next pack, he got:

Joel Matip. And he says: "It doesn't work, you just wasted your time."

Thank you.



How Do I Get a Walkout in FIFA?
EA do not allow guaranteed walkouts, of course. That would destroy the game completely. The FUT transfer market in FIFA 22 is totally lost anyway. Anyone who found a glitch would be banned immediately.

To get a walkout, you have to buy packs. Do it the classic way. For this, you need as many FUT Coins as possible. We have the best ways to make coins for you, no worries.

There is no quick or guaranteed way to get walkouts. You probably knew that though.
FIFA 22 Top 10: Walking Pace – The Slowest Players

View gallery