In FIFA 23 Ultimate Team, it's important to not only score a lot of goals, but to also concede as few as possible. That's why you need a decent goalkeeper – as usual, with the meta being as it is right now, some are better than others. If you're looking for a new goalkeeper in FUT, just continue reading!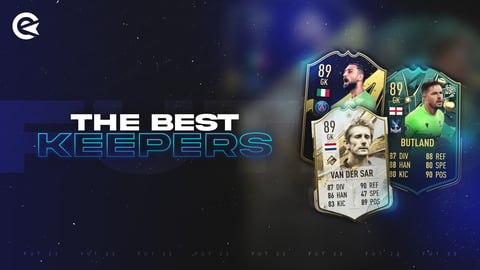 We've already shown you the best defenders, midfielders, and strikers FIFA 23 Ultimate Team has to offer – now it's finally time to talk about goalkeepers. To be honest, this position isn't as talked about as the other ones... but a goalkeeper that fits the meta can decide a few intense matchups. This could come in quite handy, as EA Sports has upgraded the Weekend League rewards.

The Best Goalkeepers In FIFA 23 Ultimate Team
You're on the hunt for an OP goalkeeper? Then feel right at home... we'll show you the best of the best, right here, right now.

Edwin van der Sar – Mid Icon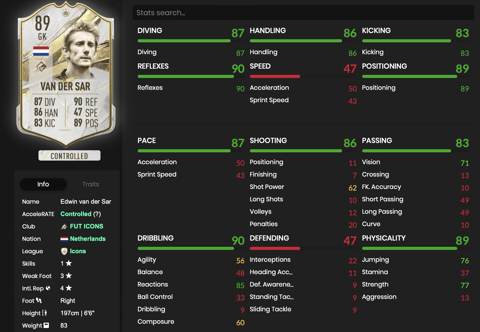 Year after year Edwin van der Sar is one of the best goalkeepers in Ultimate Team. This time around, his Mid Icon version is the go-to for many FIFA players. If you're up against his crazy reflexes in the Weekend League, we won't blame you if your controller doesn't survive all 20 games. So... if you happen to have 380K coins just lying around, go get him! Van der Sar is the goalkeeper most used by FIFA pros... which should be enough to convince you.

Gianluigi Donnarumma – Inform (89)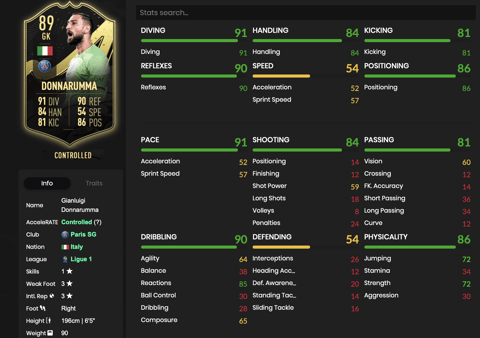 An IF-goalkeeper worth 115K in FIFA 23? Well, it's not only because of his PSG-links to Kylian Mbappé, Neymar Jr. or Lionel Messi. Gianluigi Donnarumma is one of the best goalkeepers in the game and worth every coin. If your current squad lacks Ligue 1 or Italian links, just solve all your problems with this amazing player.

Jack Butland – Winter Wildcards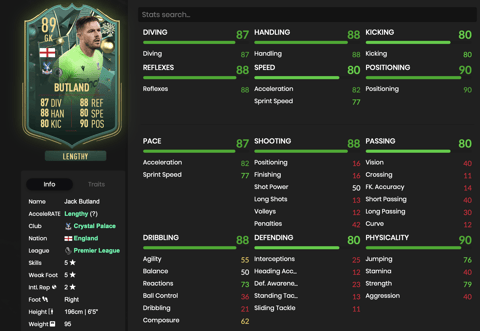 Anyone who played Ultimate Team back in FIFA 17 knows exactly how good of a goalkeeper Jack Butland can be. So... guess who's back? Back again. Jack Butland's back. Tell a friend. Furthermore, his 89-rated Winter Wildcards special version has received huge 5-star upgrades to his Skills and Weak Foot. Pay 40K and get one of the cooler FIFA 23 special cards out there.

Thibaut Courtois - Rare Gold Player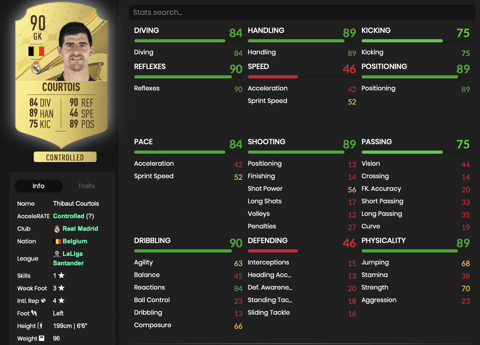 Thibaut Courtois probably had one of the best seasons of his entire career last year. His Champions League performance with Real Madrid boosted him to a 90 OVR in FIFA 23. When you're just considering the standard gold cards, he's the best goalkeeper in the game.
What's even more important is that he can be linked with other OP players like Ferland Mendy, Èder Militao or Vinícius Júnior.

Other decent goalkeepers that didn't make our list include Mike Maignan, Manuel Neuer, Alisson Becker and Petr Cech. That being said, we hope that at least one of these keepers fits your squad and play style perfectly. If you're not sure which formation in FIFA 23 is the best, we have got a detailed guide for you.